The July Daring Bakers' challenge was hosted by
Nicole at Sweet Tooth
. She chose Chocolate Covered Marshmallow Cookies and Milan Cookies from pastry chef Gale Gand of the
Food Network.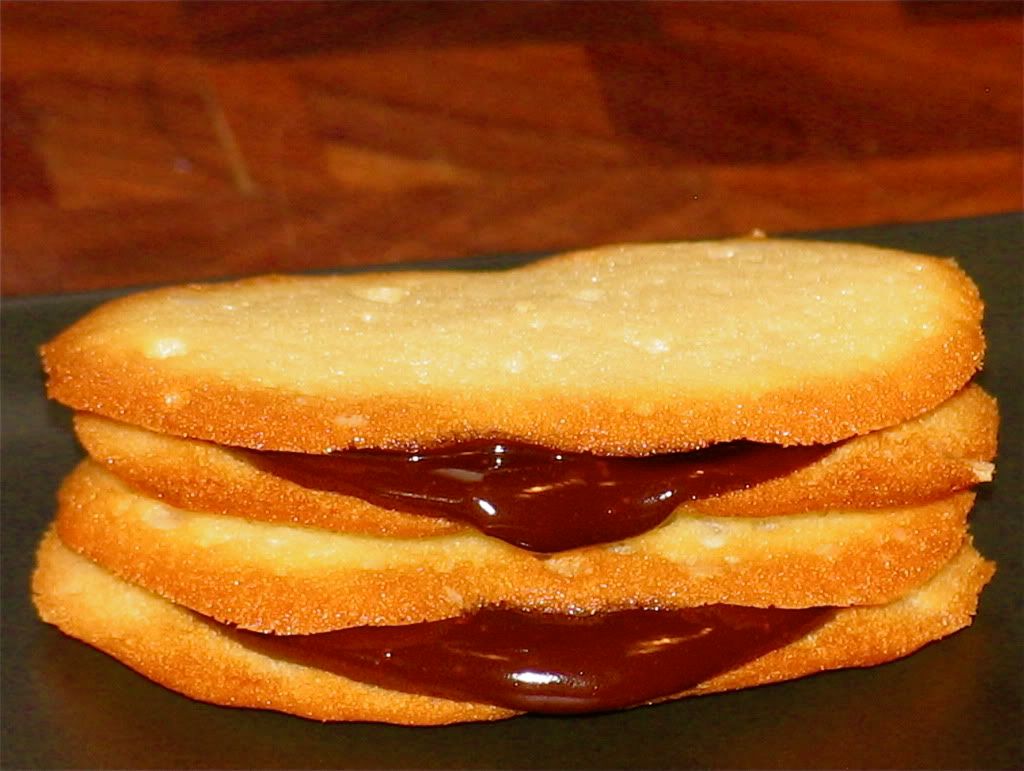 Milan cookie (
recipe here
) was fairly easy to make, but piping was not my specialty. So, my cookies was not perfectly shape as the original look. Taste was good, crisp, and buttery. Will make this again for sure.
I never made Marshmallows (
recipe here
) before, so this was a good challenge for me. Although I don't really fancy marshmallow myself, I must admit that this homemade version was better then the one you get from the package.
Oh, one last thing about this challenge:
I enjoy the process of making the challenge for this month, since one of

my sister

actually visited me and accompany me while I was making the marshmallow. Which made the process took longer, because we were talking and giggling about silly thing, and I am definitely a person who is very easily to get distracted. I was surprise that even with the distraction from my sister, I was able to finish the process.
Thank you
Nicole
, I had so much fun making this cookies, they were delicious!. Thank you to
Lisa and Ivonne
who created the fabulous Daring Baker's challenge.