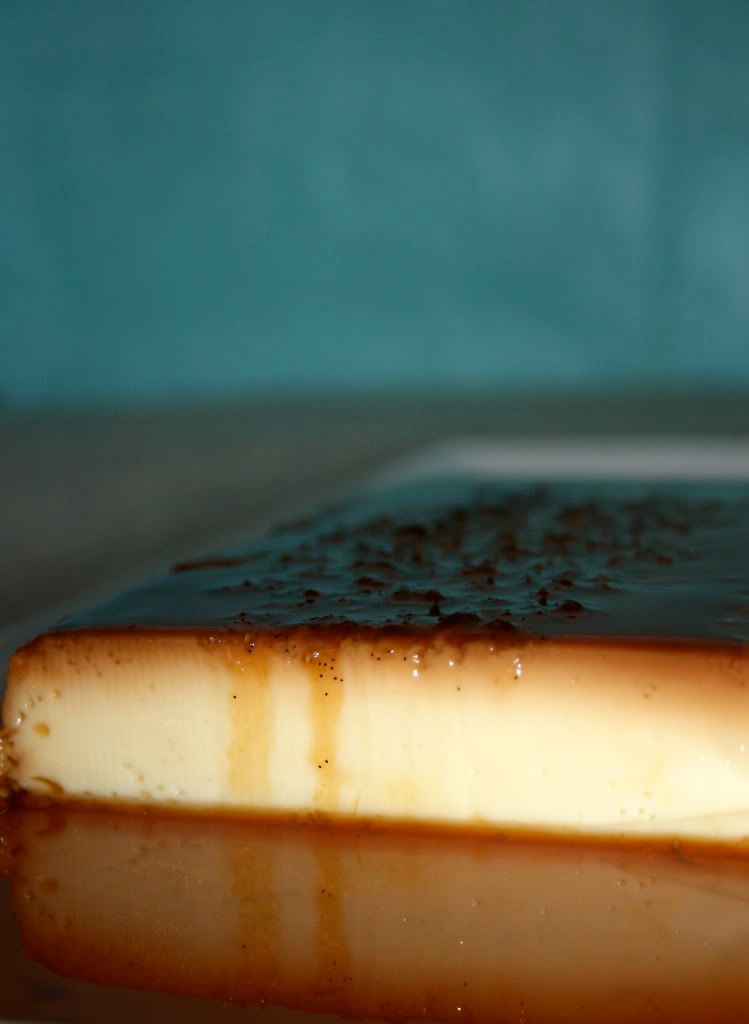 This flan tasted unlike any other flan I've ever made. It was really delicious, and the lime zest really add a nice aroma and almost gingery taste. A perfect dessert for hot summer weather!
Planet food: Mexico
1/2 cup sugar
3 tbs water
Boil the sugar and water together in a medium heat. When it reach caramel color, pour the caramel into a 9 inches cake pan, swirl. Put aside.

2 cans condensed milk
2 cans whole milk, use the condence milk can to measure the milk
3 lime zest
1 vanilla bean, scape the beans
Prepare a large bowl, place 6 eggs in the bowl, slightly beaten the eggs. Then pour gently about a cup or so the hot milk mixture (above) to the eggs. When the eggs has tempered, pour the rest of the milk mixture, whisk briskly.
Pour this onto prepared cake pan. Bake in water bath (

place the cake pan inside another pan that is larger than the cake pan

.

Fill the larger pan with water about half way

) at 360⁰ F oven for 1 hour.
Cool - then refrigerate overnight, or until very very cold. Unmold - serve.