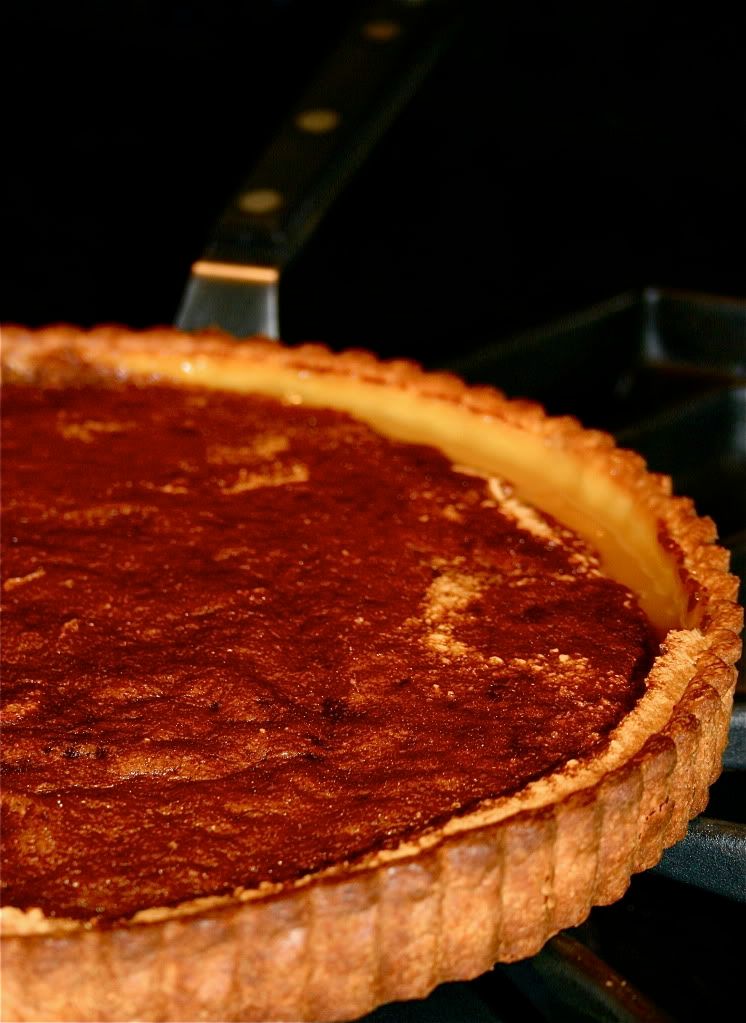 The tarte is pretty humble, yet the best and have been a favorite lemon tart among our family, and friends. For a special occasion, I like to decorate the top with fresh raspberry, or red currant, and dust with a little bit of confectioner's sugar.

1½ cup sugar
2 eggs
4 tbs butter, melted, then let it cool at room temperature
Meyer lemon juice from 2 large lemons
Meyer lemon zest from 2 large lemons
Roll out the pastry dough to fit an 11 inches tart pan. Transfer onto the tart pan-trim the excess. Place the pan in the refrigerator for 1 hour.
Preheat oven to 375⁰F
Whisk the sugar and eggs until light and fluffy, drizzle slowly the butter and contiinue to whisk until the butter is fully incorporated. Add lemon zest, whisk to mix. Turn off the machine.
Add lemon juice into the batter, fold gently with rubber spatula. Take out the tart dough from refrigerator, pour the batter, shake the pan gently to distribute the batter evenly.
Bake for 45 to 55 minutes, until the crust and the filling is completely dark brown (it should be very dark, but not burn). Cool completely before serving.