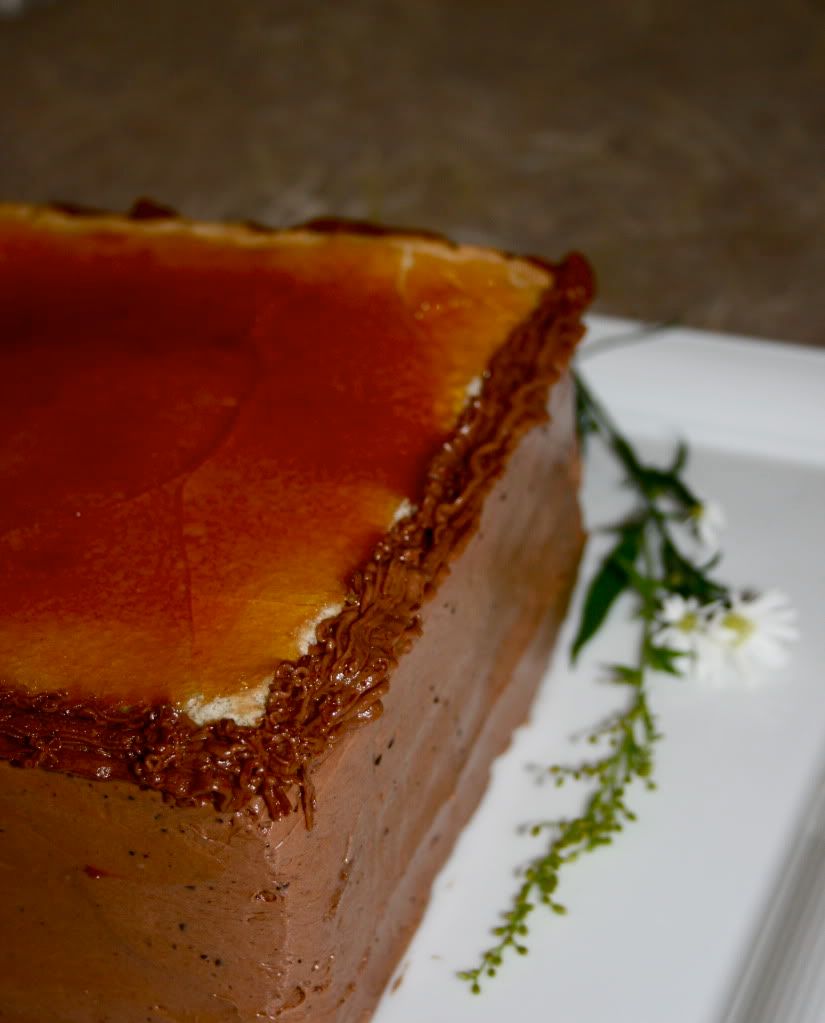 The August 2009 Daring Bakers' challenge was hosted by
Angela of A Spoonful of Sugar
and
Lorraine of Not Quite Nigella
.
They chose the spectacular Dobos Torte based on a recipe from Rick Rodgers' cookbook Kaffeehaus: ExquisiteDesserts from the Classic Caffés of Vienna, Budapest, and Prague.
Other then my caramel harden too quickly before I had a change to cut the sponge into section, and was crack a little when I cut it, everything was fine, and no stress involve!
Thank you to
Angela
and
Lorrain
for choosing such a wonderful and delicious Dobos Torte, and to
Lisa and Ivonne
who created the wonderful
Daring Baker's Challenge
.