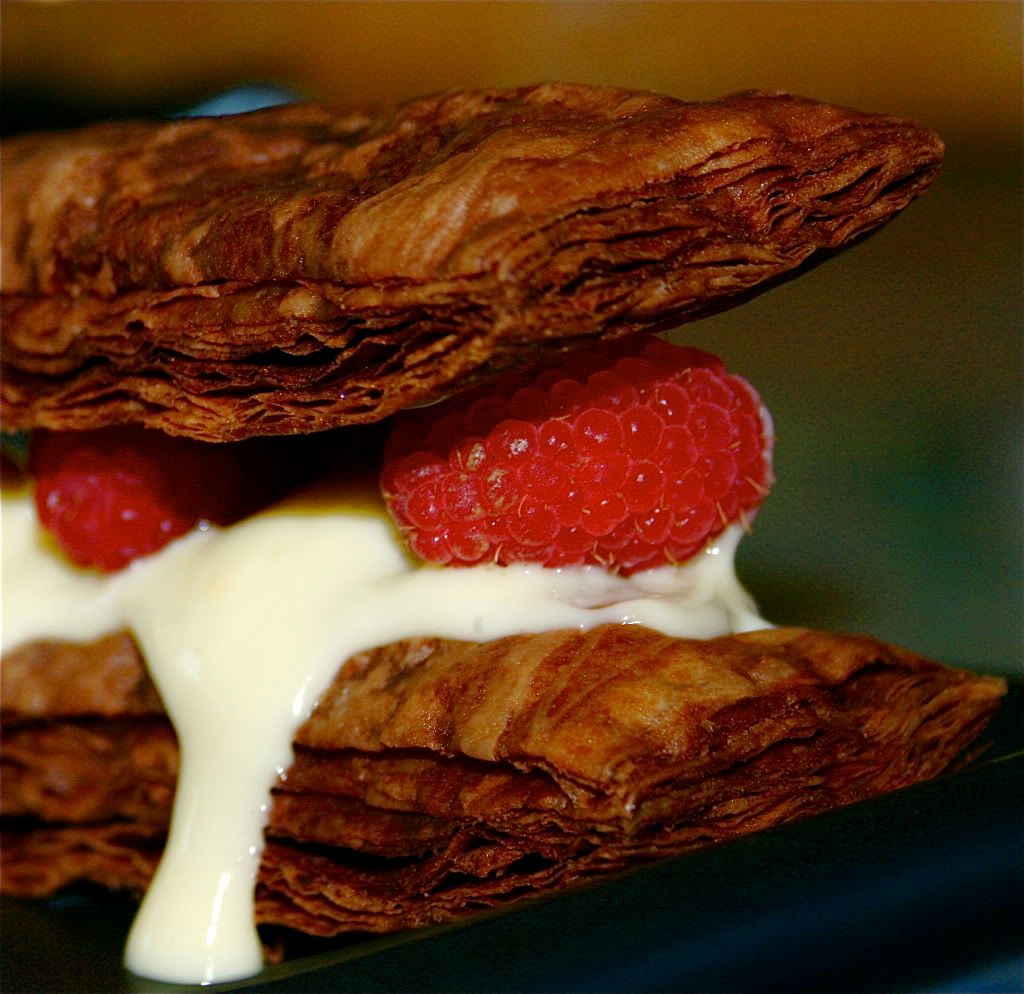 If you plan to make this for your guest, make sure to mention that the puff pastry is made out of chocolate. Why? Well, they might think that your pastry is burned!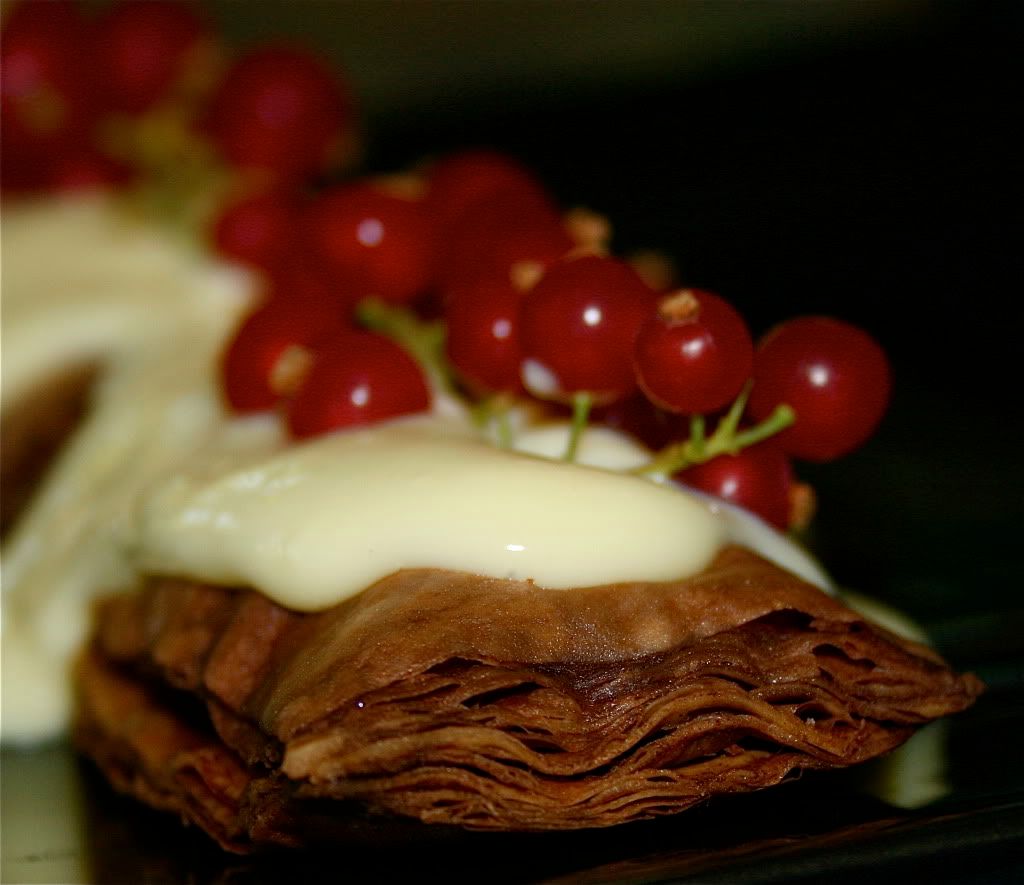 I think this was the best Napoleon I've ever tasted, and my family couldn't agree more.  I was so please that, all my effort of making
Chocolate puff pastry
was really paid off. Worth every single drop of my sweat, eeeew!