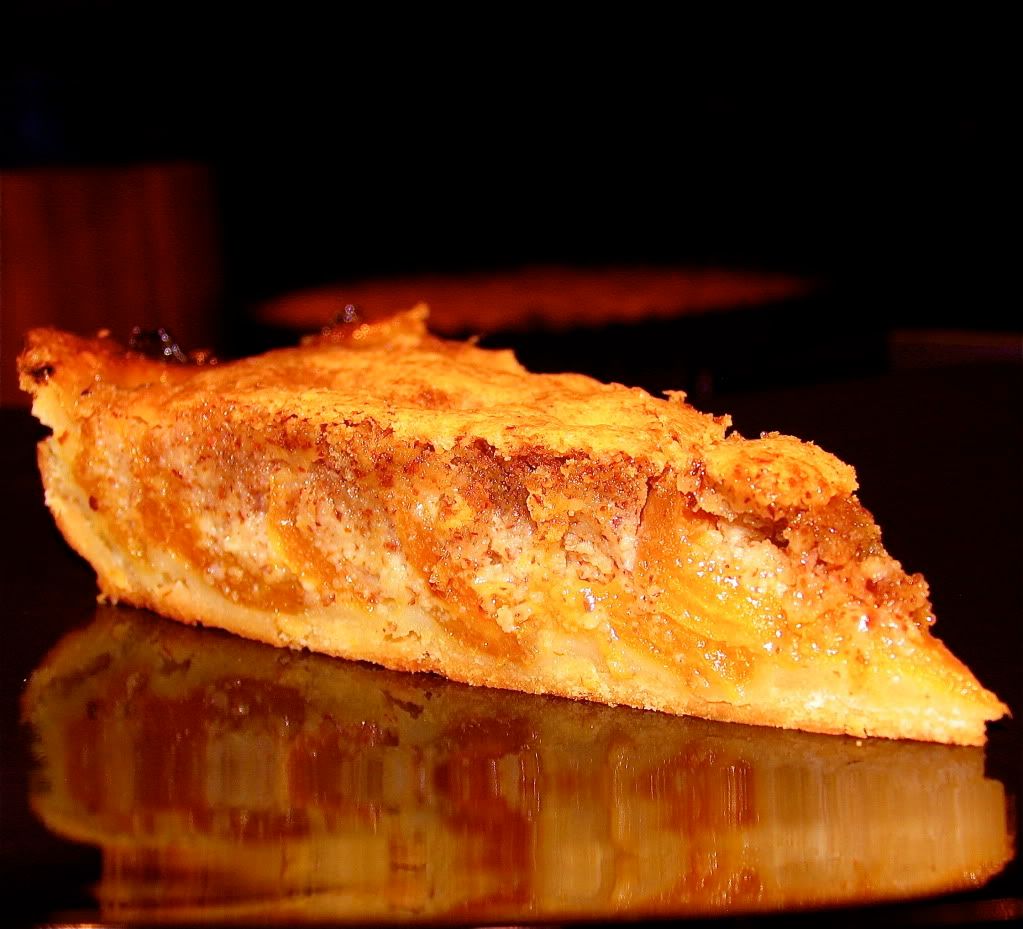 Simply delicious, only if you like Frangipane and Apricot!
1.5 kg (3 pounds) Apricot, quartered
1 large egg
⅓ cup sugar
1 teaspoon vanilla extract
100 grams (½ cup) ground almond
50 gram (4 tablespoon) unsalted butter, soften
Preheat the oven to 375⁰F
Roll out the pastry to fit a 9 inches round tart pan. Trim the excess, place the pan in the refrigerator while you prepare the filling. 
To make  the frangipane: beat the sugar and the butter until pale, add the egg, beat another minute before adding vanilla extract. Fold in the ground almond. 
Take out the pastry from the refrigerator, spread the frangipane evenly over the pastry, arrange the apricot quarters over the frangipane, standing them up with the eges upward in a concentric circle overlapping them slightly to cover the frangipane completely.
Bake for 45 minutes, or until golden brown. Un mold and transfer to a wire rack to cool completely before serving.