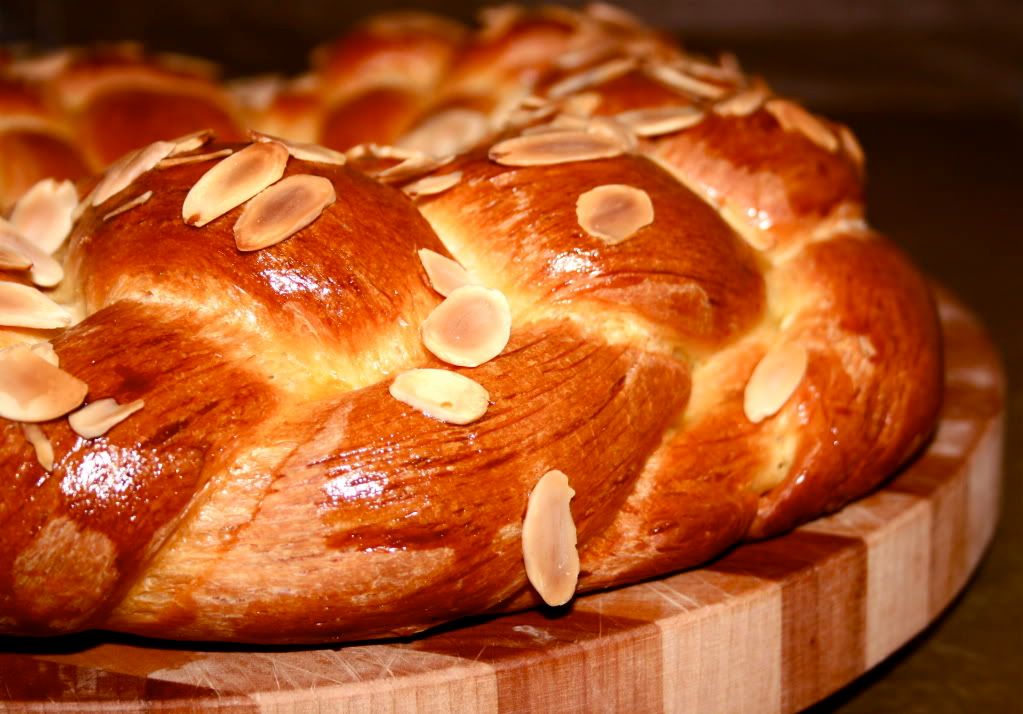 Another delicious and worth trying
bread from Susan's recipe
. The texture she described was the only reason why I wanted to try her recipe. And I kid you not, this was the best egg bread recipe I've ever tried. If you don't believe me, then you should really try to make it yourself. Recipe can be found
here
.    
Of course, I just have to show this of by  sending this bread to
Yeast Spotting
event created by
Susan from Wild Yeast
.
There will be many delicious sweet and savory bread recipes to enjoy, so make sure to visit her blog. To join this event is very easy, here is how:
Bake with yeast (wild or baker's) or make a dish starring bread.

Post about it. Please include a recipe/formula, or a link to one, or some indication of how the bread was made. Also please include the word

"YeastSpotting"

, with a link to

this page.

Submit your post

here

. Please submit it during the same week it was posted.
I love how she explain this 
eleven things to love about egg
. I had no idea that egg is consider to be Aphrodisiac (
how exciting, let's eat more eggs....
) I certainly can not live without egg in my kitchen, one day I will have my own chicken running around in my backyard. Wouldn't be nice, to collect your own fresh eggs in your own backyard? 
Let's go back to the bread. 
When my husband saw the bread, he decided to bring it to his office and shared it with his staff. He told me he gave it to one of his staff,  then he went to his office for some conference call. When he finished, he tried to find the bread, but it was too late. All gone!
So, what more proof do you need?