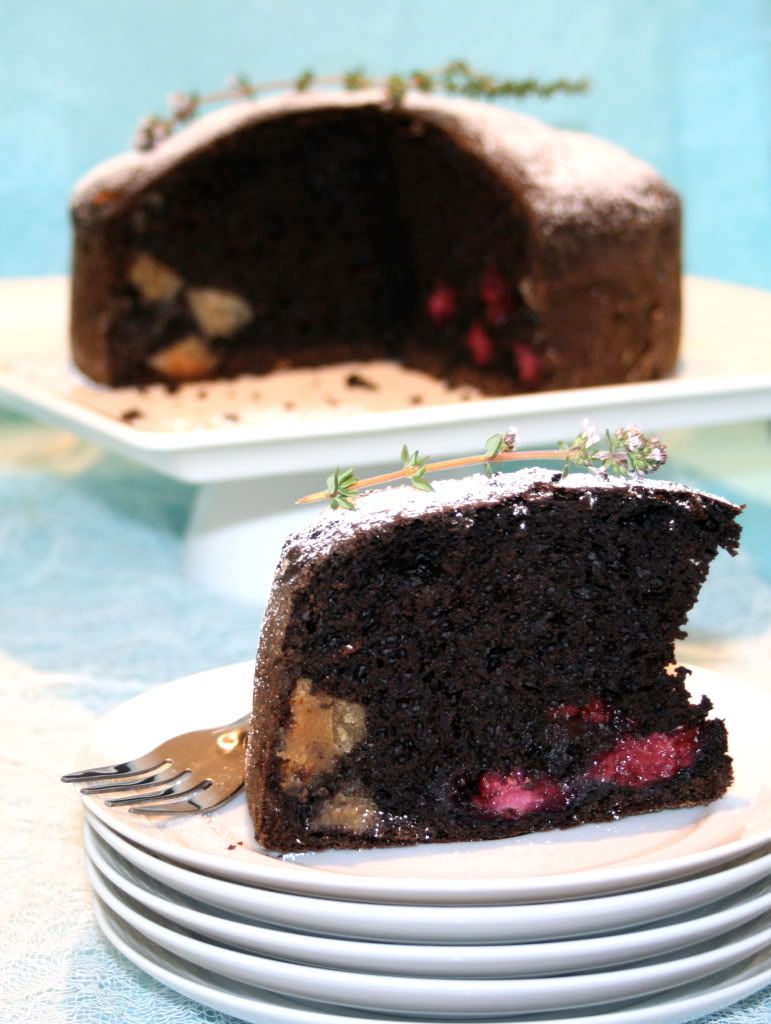 I was so amaze when
Katherine
posted this chocolate cake, for its quick and easy recipe. Looking at how moist the cake in her photo look like, I just had to make my own. Katherine got the recipe from
Gigi
, where she got the recipe from a Ricks College roommate by the name of Cheryl Jones. This recipe has been with her for 33 years. Some of you may not even born yet! So now, I am passing this recipe to my sisters, who knows, she might pass this to her friends as well!
I really think that this chocolate cake should have a real name, but of course it is not my place to give it a name, since this is not my recipe. Maybe Gigi, should name this cake, what do you think?
This chocolate cake is seriously the easiest recipe I have ever made in my life. It is not just easy, but it's also very quick to make. All you have to do is, mix the wet ingredients and the dry ingredients together, then bake. That's it! Couldn't be more simple and quicker then that. It doesn't require whisking and sifting. Sounds like a good recipe that my sisters will be happy to try.
A few things I did differently was adding marzipan and blackberries (my family favorite), I used 6 tablespoon of
cocoa powder
instead of 3. I also omitted the shortening, because I didn't have any, maybe that's why my cake wasn't look as moist as the
Katherine's cake
. I must say that I like the addition of blackberries, and the marzipan which add the gooeyness when you bite it. As you can see from my photos, I didn't put any icing on the cake. And that, even make the process quicker.