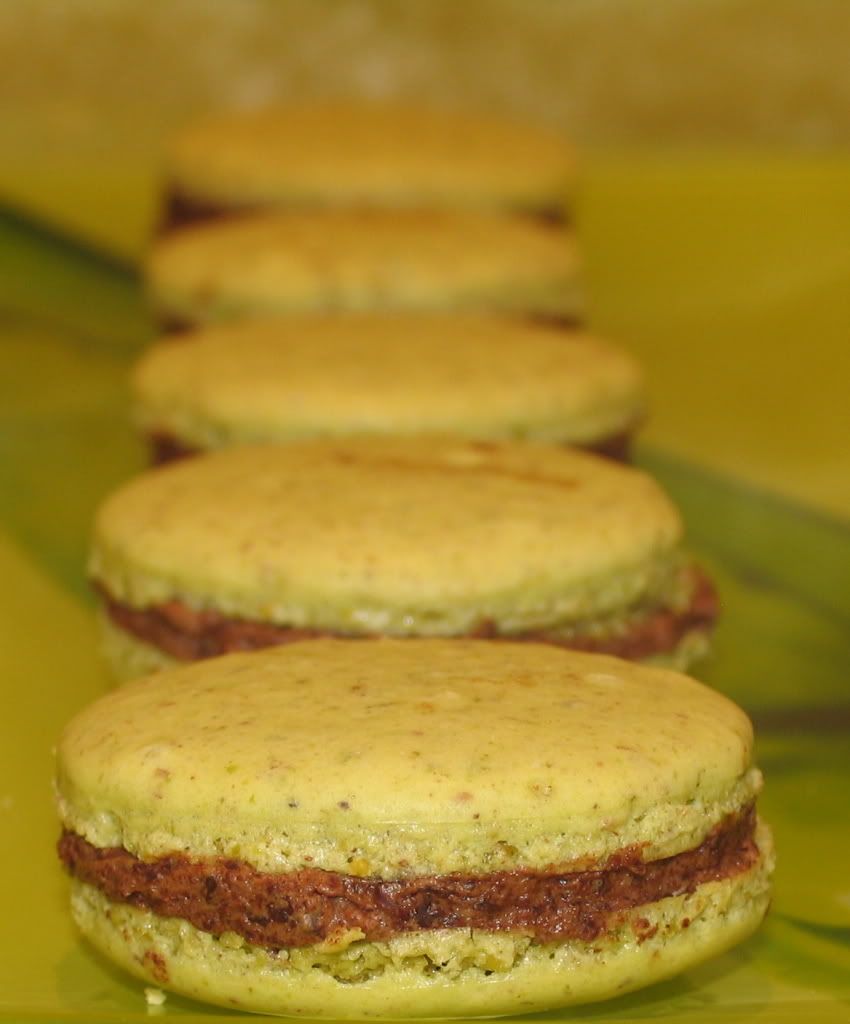 I will not provide the recipe for this time, but if you haven't tried and really want to make it and afraid to do so, please visit
Helen @ Tartelette
, and
Duncan @ Syrup and Tang
. They both have very good tutorial on how to make successful macarons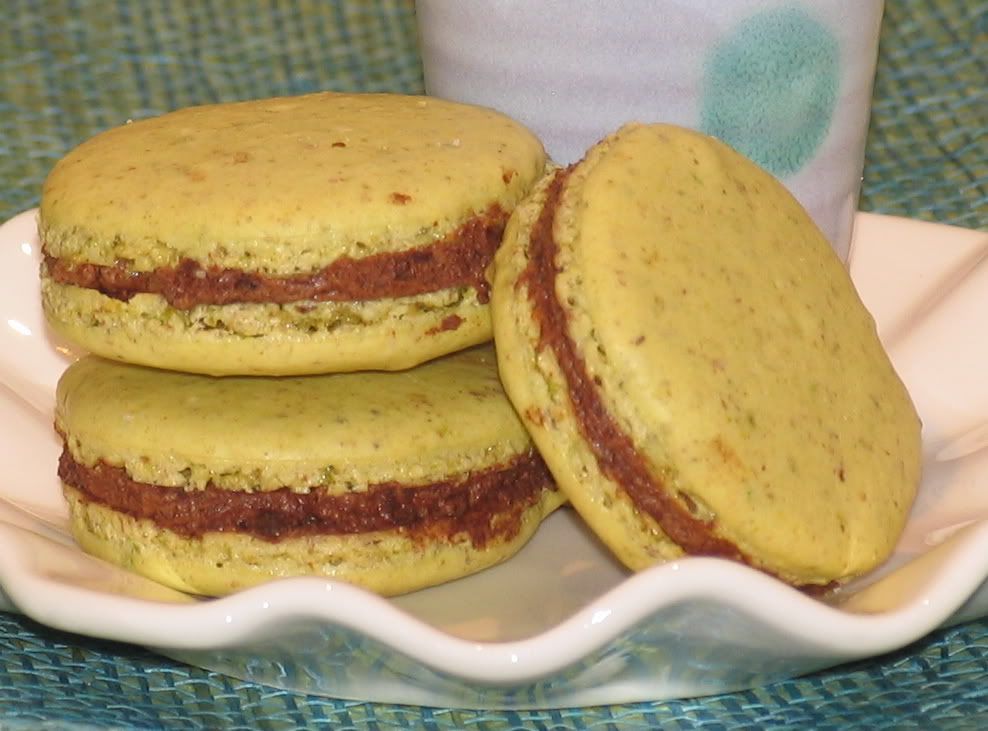 So, what is the point of posting if there is no recipe?

Well, I just want to share and to let you know, that is not difficult to make macarons. In the past few years (5 - 7 yrs or so) I've made this dainty cookies for friends and family during christmas time (
back then here in the U.S, I don't even think this dainty cookies as familiar as the
other
type of
macar
oo
ns
,
if you know which one I am talking about
). And of course back then I only relied on my cookbook, which some gave successful result, but more then often failed me. Then, I discovered
Helen
and
Duncan
when I just started to blog, I am ever so happy with their guidance/online tutorial. And I think you will too.
Although I am not that a big fan of macarons myself, I really enjoy the process of making them, I like how I have to wait for the eggs to age, I like to pipe the meringue though I am still far from perfect on piping anything, and the anxiety of waiting for the feet to appear... all of this give me such a pleasure time in the kitchen. If I don't have to do anything else while this macarons is baking in the oven, I would actually turn on the light inside my oven, and starring through the oven window, watching and waiting (again, anxiously) for the "feet" to come out. How pathetic is that?
Talk about meringue base cakes or cookies, in general I just love to make anything involve meringue, maybe because my family love meringue base cakes/cookies, and I tend to always cook whatever my family like, not what I like. Most obvious one is "
Dacquoise
" (all of my family always request this for their birthday) which, I am planning on making it again for my son's birthday at then end of this year, I will share the recipe with you! The other example beside macarons (of course) is
Pavlova
.
So, fear not! And good luck!