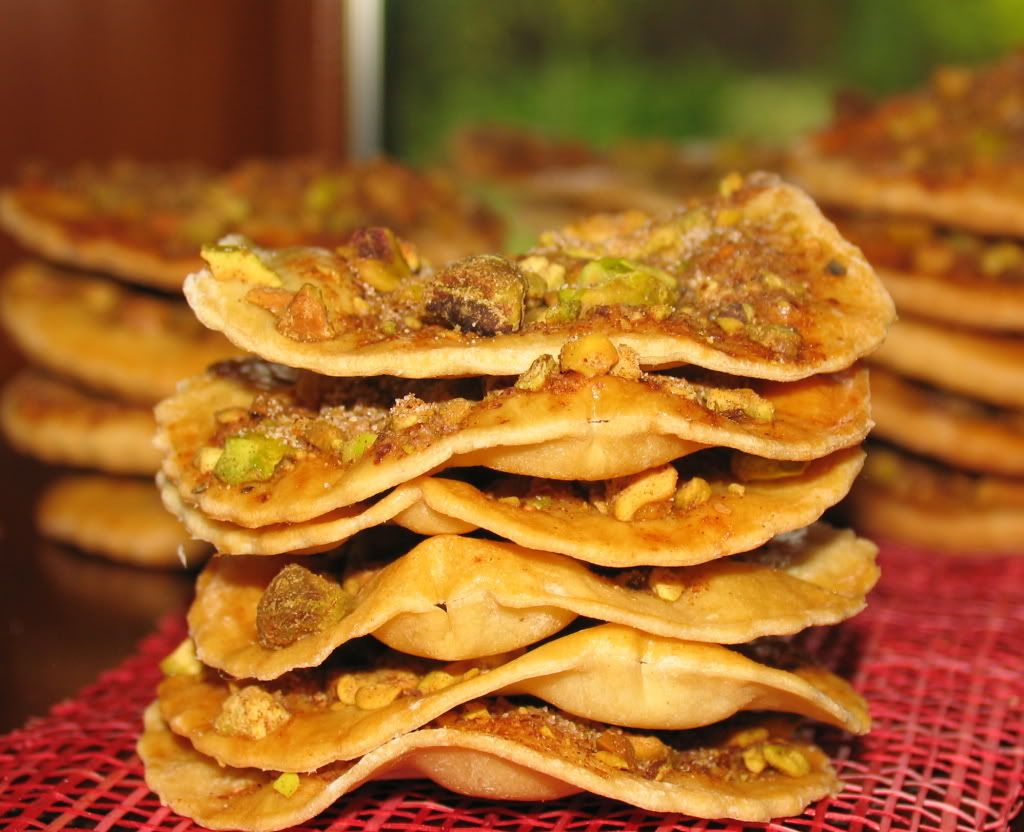 Susan only used pistachios, anise and granulated sugar for her wafers, and I added cinnamon and cloves. As much as I wanted to name mine as Pistachio-Anise Wafer, I think it should be more appropriate if I call mine crackers, because it was too crunchy, and wafer should be crunchy but still have that soft bite to it (I think). 
It was too bad that I've only discovered her recipe after my dough was at the second stage of resting, and about ready to go to the oven. I guess it was one of those need, or I couldn't resist, and had to try it immediately. 

My crackers, turn out very delicious, but they had bubbles here and there, I suspect that this was from the second stage of resting (no idea, I am just guessing)? I am pretty happy with it, and I have to try to make the original "Pistachio-Anise wafer" with
her original recipe
. Thanks for the (always) brilliant recipes,
Susan
!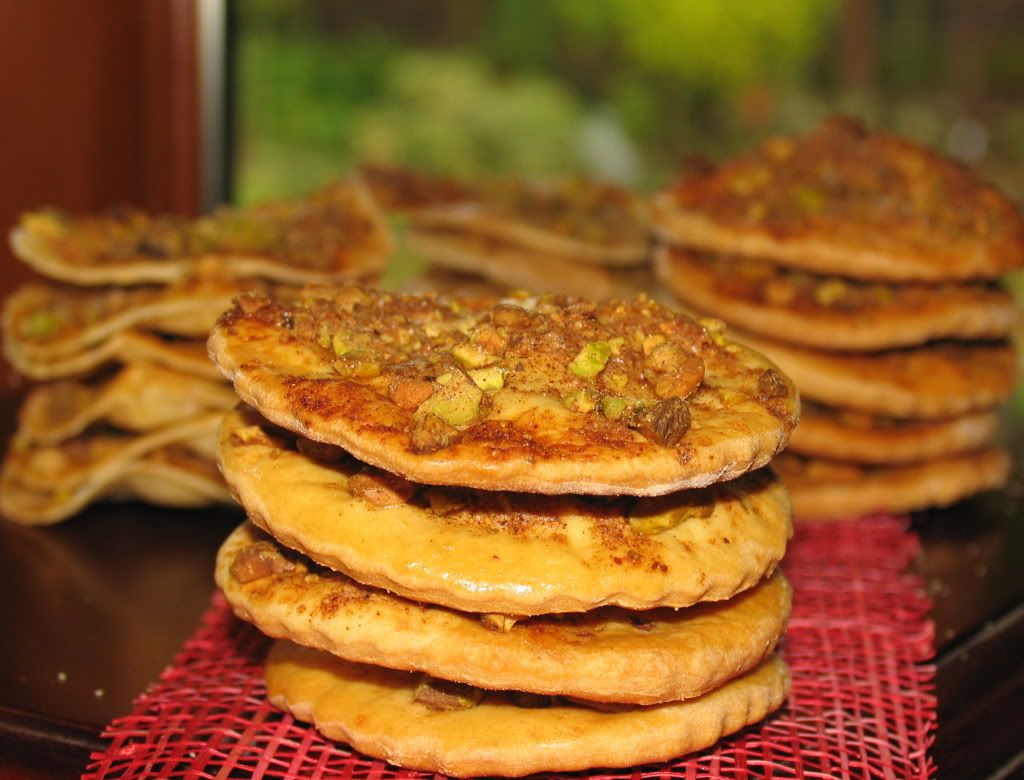 This was my first batch, thicker then the the first photo, I like them both!
you'll be amaze how professional she is with her bread baking skill.