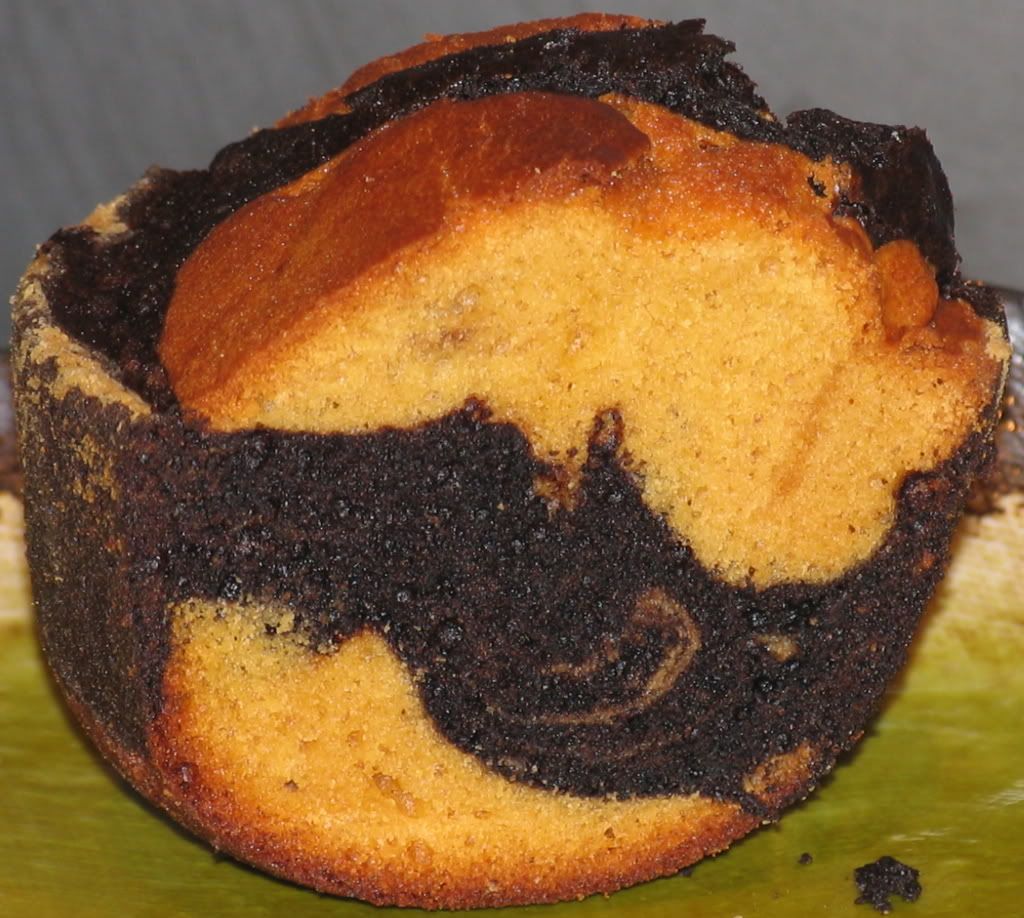 Very interesting and unique marble cake  using olive oil and a pinch of white pepper. 

Yes, I was unsure about adding white pepper, but I just got to try it 
before I said "no thanks" 
Recipe adapted from: Bittersweet 
"Recipe And Tales From A Life In Chocolate"
Ingredients:
½ cup natural cocoa powder (not Dutch-process)
½ cup sugar
⅓ cup water
3 cups all purpose flour
2 tsp baking powder
¼ tsp salt
2 cups sugar
1 cup flavorful extra virgin olive oil
1 tsp vanilla extract
½ tsp finely ground white pepper
5 cold large eggs
1 cup cold milk
Preheat oven to 350⁰F
Grease and floured a 10 - 12-cups bundt pan. Set aside.
In  a small bowl, whisk the cocoa, sugar, and water together until well blended. Set aside.
Mix the flour, baking powder, and salt, and sift onto a piece of wax pepper. Set aside.
In a mixer with a whisk attachment, beat the sugar, oil, vanilla, and pepper until well blended. Add the egg one at a time, beating well after each addition. Continue mixing until the mixture is thick and pale, about 3 - 5 minutes.
Stop the mixer, add ⅓ of the flour mixture, beat on low speed until well blended. Stop the mixer, add ½ of the milk, beat until just blended. Repeat with another ⅓ of the flour, remaining milk, and then the remaining flour.
Pour 3 cups of batter into another bowl, stir in the cocoa mixture. Pour ⅓ of the batter into prepared bundt pan, top with ⅓ of the chocolate batter, repeat with the remaining batter.
Bake for 1 hour and 10 minutes, or until a cake tester comes out clean. Cool completely before serving.
The verdict? 
Love it, love it, love it! 
I hope that you will like it too...