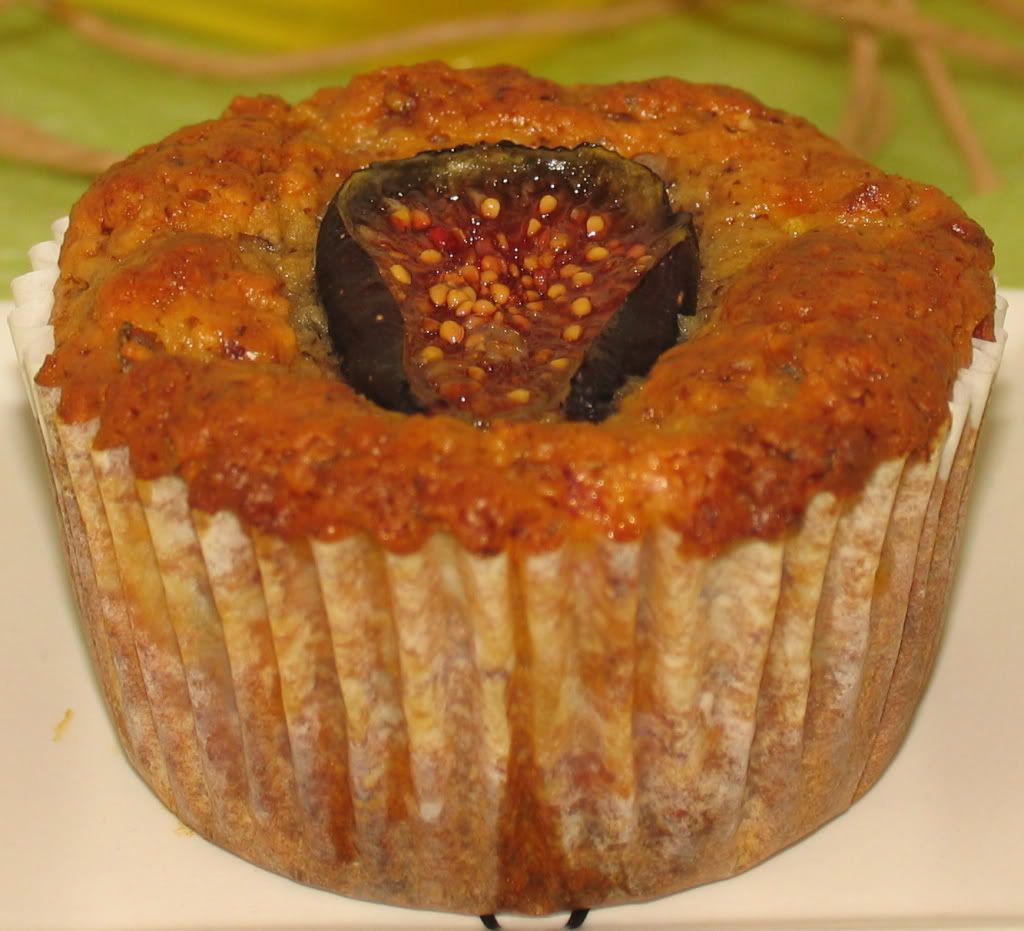 This muffins are less sweeter and almost no grease compare to the one that you get from the cafe or super market
Recipe by: me


Ingredients:
1/2 cup flour
1/2 cup finely ground hazelnuts
1 tbs baking powder
pinch of salt, to taste
1/2 cup minus 2 tbs brown sugar
2 bananas, mashed roughly
1 tsp vanilla extract
1/3 cup sour cream
1 egg
6 figs, cut each in half
2-3 tbs orange blossom honey, or any honey of your preference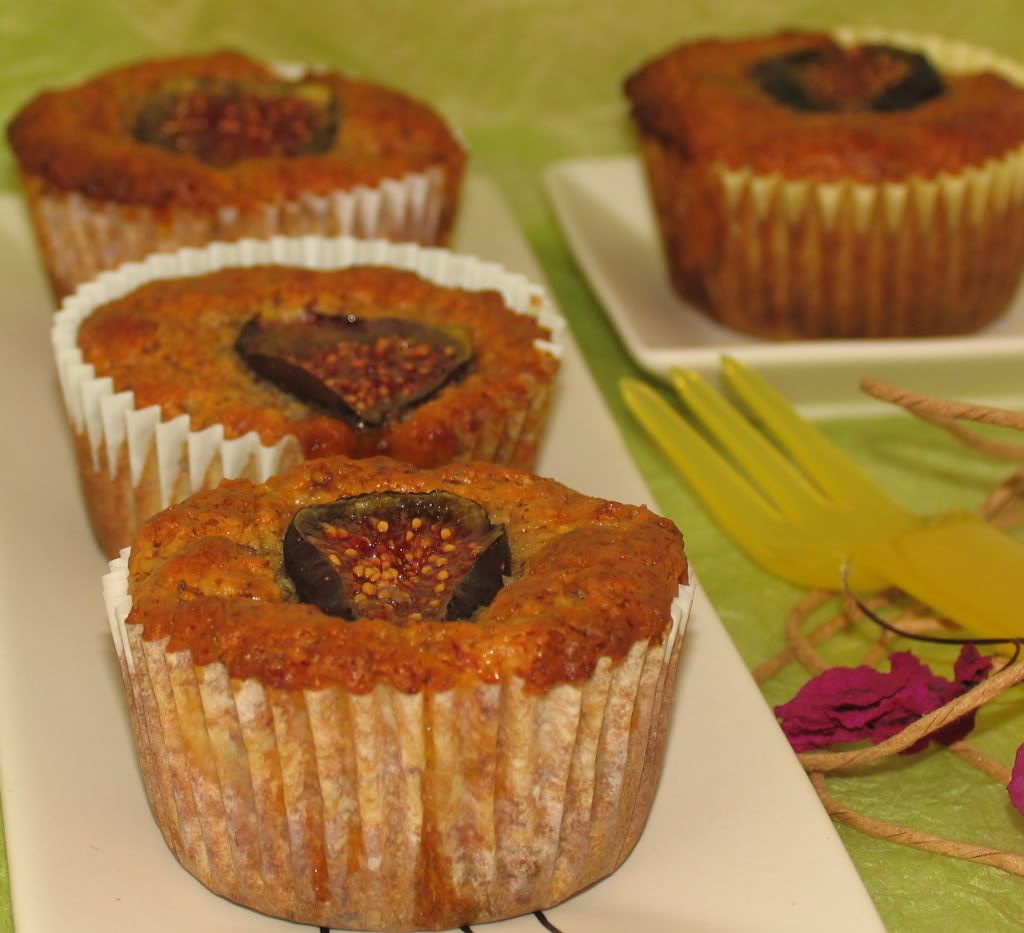 They were really delicious! 
Especially with honey drizzled on batter before being baked, which make the top crust nicely caramelized.
Preheat oven to 400⁰F

Stir the flour, hazelnut, baking powder and salt into a bowl, set aside

In another bowl, beat mashed bananas, brown sugar, vanilla extract, sour cream and the egg until well combined. Add the flour mixture and mix gently, or just enough to wet the dry ingredients. Do not over mix, or your muffin will be rubbery.


Spoon the mixture into prepared muffin tin lined with paper cups. Top each batter with the half fig, drizzle with honey. Bake for 20 - 30 minutes. Serve warm!