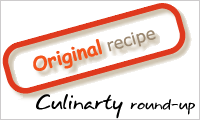 the original recipe, a monthly event
that challenge your creativity 
to invent or create your very own original dish/dishes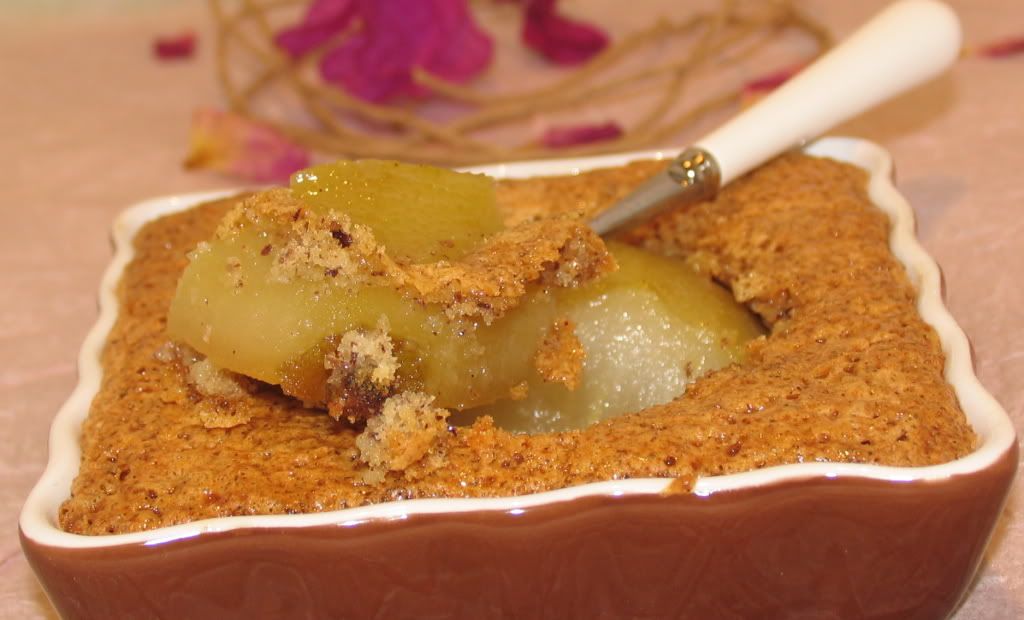 An indulgent unlike the traditional version. It is crustless, quick and easy, yet packed with flavor and no grease!
2 eggs
3/4 cup sugar
3/4 cup finely ground hazelnut 
2 tbs flour
1/2 tbs baking powder
2 anjou pear, peel & cut in half
2 cups white wine
1 tsp vanilla extract
4 square (4 1/2"x1") ramekins
Poach pear with the wine and 1/4 cup of sugar until almost soft, transfer to a plate to cool. Boil briskly the poaching liquid until thick and syrupy. Reserve for glazing the tart.
In a bowl, mix ground hazelnuts, flour and baking powder, set aside.
Whisk egg, sugar and vanilla extract  until thick and creamy, fold in gently with hazelnut mixture. Divide the batter among each ramekin, top with the half pear. Bake 25 - 35 minutes or until golden brown.
Glaze each tart with reserve poaching wine. Serve warm or room temperature.