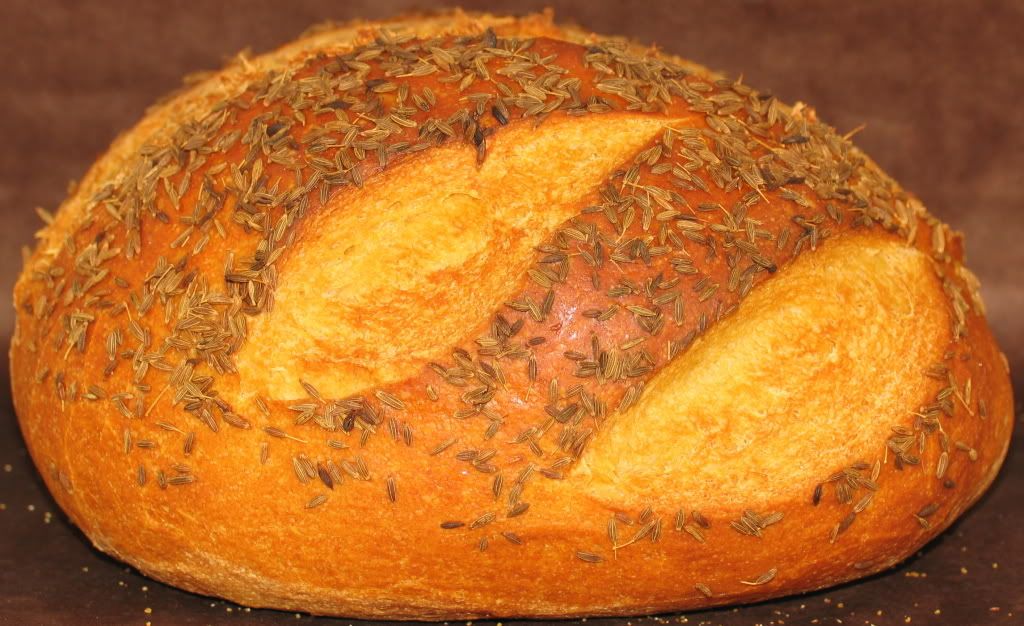 What I really wanted was "rye bread" the "German Sourdough Rye Bread" that is dense/heavy and have pleasantly sour taste. The problem was  making rye bread can be a long process, which in some case can take up to 3 days.  Then,  when the loaf is done, you still have to wait before getting to excited having a slice of your hard labor. If you slice this bread too soon, your knife will glues up and you will end up with a doughy kind bread. So, Ideally it  tastes best after a day or two. Off course you'll be rewarded with the best rye bread that you've ever tasted in your whole life.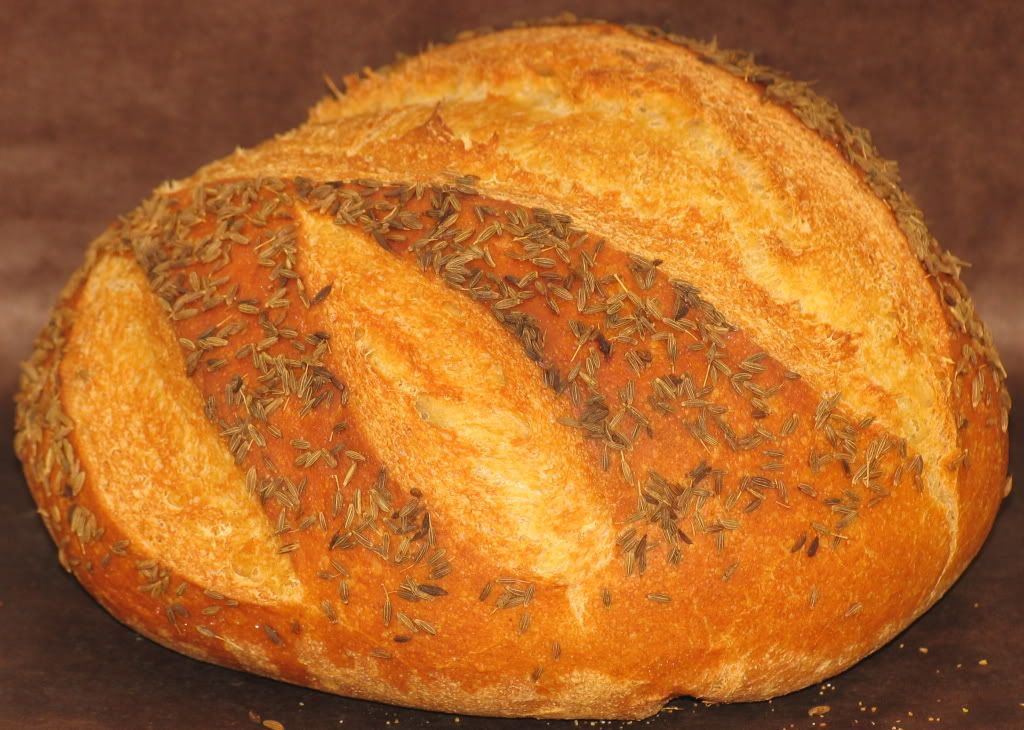 The thing was, I didn't really want to wait that long, I was in the mood of having this bread today and couldn't wait any longer. I had to find the recipe that was quick and  easy without sacrificing  the flavor. Searching through all of my bread baking books, I found one recipe from Baking With Julia Child. This was quick and easy and the best part I could enjoy it right a way (although I still want to make the sourdough german rye bread one day)

I half the recipe, omitted the shortening (nothing against it, it just I didn't have it at the time I made this bread) I also simplified the process. Here it is...
Ingredients:
3/4 tbs active dry yeast
1  1/4 - 1  1/2 cup of tepid water
1/2 tbs sugar
1 tsp salt
1  1/2 cup rye flour
1  3/4 cup high-gluten flour or bread flour
3/4 tbs caraway seed
egg white for brushing the dough
Mix yeast, tepid water and sugar in a small bowl, let the yeast bloom for 10 minutes.
In a large bowl, mix rye flour and bread flour and salt. Make a well in the center, add the bloomed yeast. Stir with wooden spoon until the dough become to hard to stir.
Turn the dough into kitchen counter top and knead for 10 minutes, add a little bit of flour if you find the dough is too sticky to work on.
Form the dough in to a ball, transfer to a large bowl and cover with plastic wrap. Let the dough has it first rise  at room temperature for  1  1/2 -  2 hours. 
Transfer the dough into counter top, deflate and form the dough into any shape you like. Mine was slightly an oval shape. You can also transfer the dough into loaf pan. I use my "

la cloche

" for this bread. Give the dough its final rest for about 45 minutes.
Preheat oven to 450F. Brush the dough with egg white, scatter the caraway seed all over then, using the sharp serrated knife, slashes the top and the side of the of the dough.
Bake the bread for 35 - 45 minutes or until brown. 
Cool completely before serving.