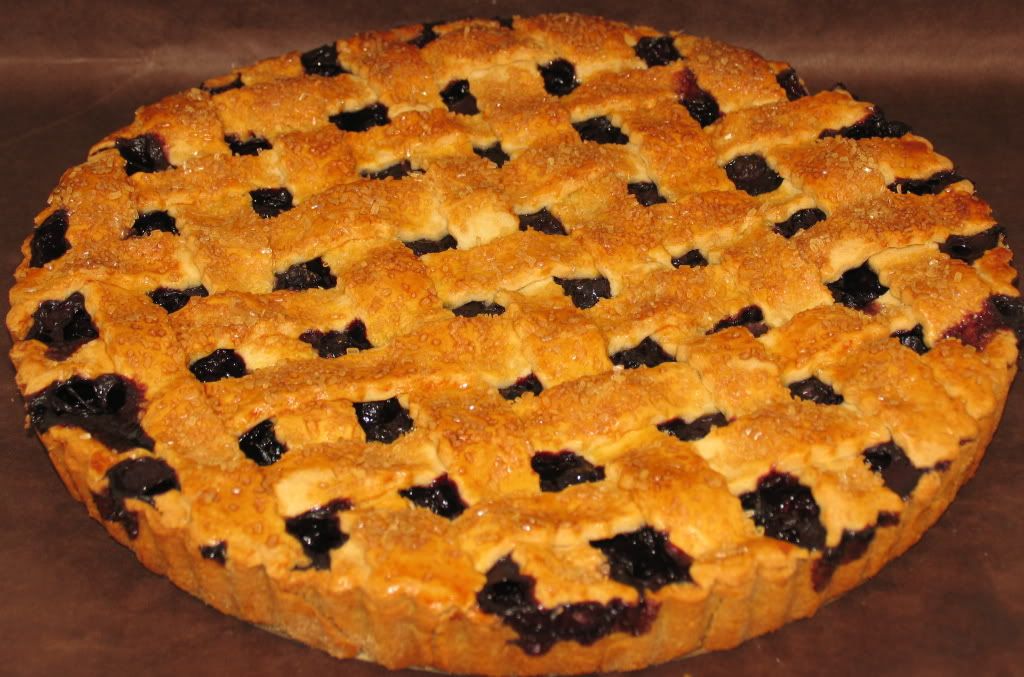 I don't have anymore blackberry in my garden, this was the last one that I picked. Surprisingly enough, they're the sweetest!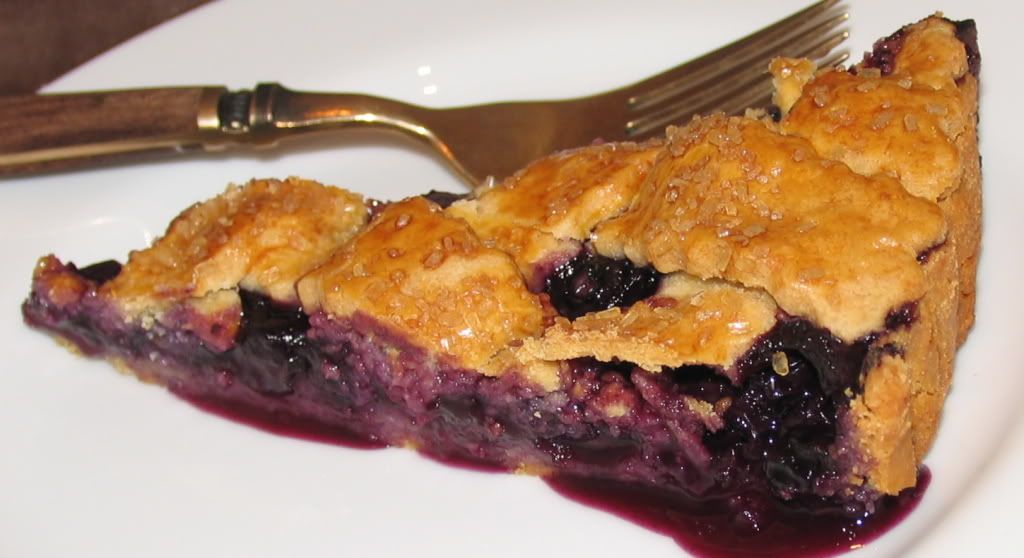 Nothing taste better then a homemade pie
Ingredients:
1 lb (more or less) blackberries
1/2 cup sugar
2 tbs unsalted butter, cut into chunks
zest of 1 lemon
a pinch of salt
Demerara
 sugar for sprinkling (optional)
Egg wash= 1 egg lightly beaten with 1 tbs milk or water
Preheat oven to 375F
Roll 1 batch of the pastry dough to fit into 9" tart pan that has been buttered. Refrigerated while you work on the filling.
Combine the blackberry, sugar, lemon zest and a pinch of salt in a bowl. Set aside.
Roll the remaining batch of the pastry dough into into desire thickness, then cut into 1/2 inch wide strip.
Remove the tart cell from refrigerator, add the blackberry mixture, dot with butter. 
Beginning in the center and working outward, lay the pastry strip on top of the tart and to make lattice pattern.
Brush with egg wash, sprinkle with demerara sugar and bake for 35 - 45 minutes.
* If you are using my recipe for the sweet pastry or simple pastry, you will need 2 batches of this dough, unless if you plan to make a just regular tart (without the top crust) then 1 batch should be suffcient.