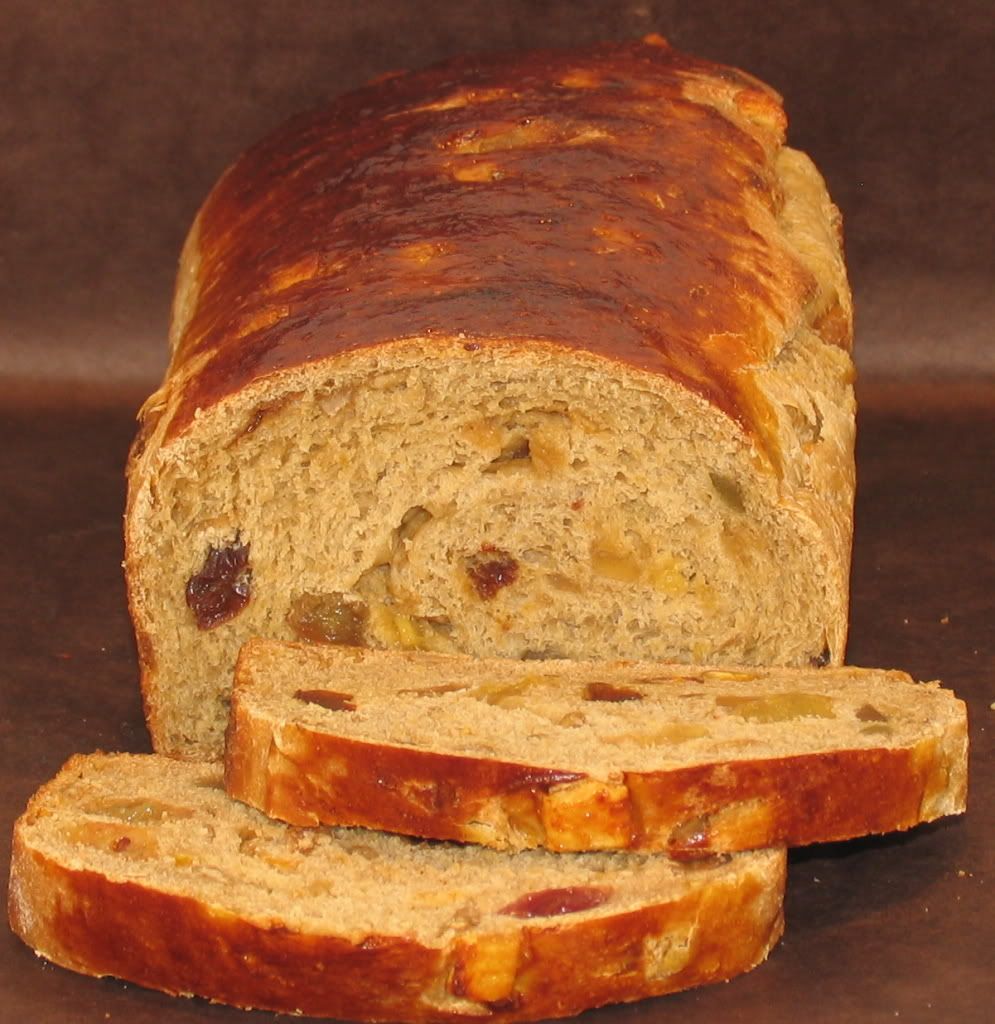 Bara Brith means "speckled Bread" 

This recipe is the traditional (Welsh) Bara Brith that I am currently crazy about. Traditional Bara Brith has  dried fruits and candied peel that has been plumped up in strong brewed tea. Though mine didn't come up as dark as the picture in my book, it was still taste good. I think I will brew the tea a bit longer next time, so the bread will be darker!

Recipe adapted from: Welsh Heritage Food And Cooking

By: Annette Yates

Ingredients:

225 gr mixe dried fruit and chopped candied peel

350 ml hot strong tea

450 gr white bread flour

50 gr brown sugar

1 tsp salt

1/2 tsp mixed (apple pie) spice

2 1/4 tsp rapid mix yeast

50 gr butter, melted

milk to mix

Put the fruit into a bowl, add tea and let it sit at room temperature for several hours or overnight.
Sift the flour, sugar, salt and spice mix, stir in the yeast.
Add fruits and its liquid and the melted butter. Stir with wooden spoon until the mixture can be gathered together. Add some milk only if it too hard to mix.
Transfer to floured counter top and knead until smooth and elastic. Transfer to a bowl and cover with plastic. Let it sit for an hour or more until double in volume.
Grease loaf tin and line with parchment paper.
Turn the risen dough on a floured counter top, gently press the air out, then shape the dough into a loaf.
Transfer the dough into a tin loaf, cover with a clean kitchen towel  it another and let the dough rest for another  1 - 2 hours so that its doubled  in size. 
Preheat the oven to 400F
Bake the bread for about 35 -45 minutes or until golden brown.