I've been tagged by
Dwiana, The Adventure Of My Cooking Diary
for my 10 best photographs. I thank her for tagging me. Her blog is full of wonderful photographs and she was the first person who visited my site. It made my day!
I am not really good at taking photograph and I must admit, it can be pretty embarrassing sometimes. 
The funny thing is that both my husband and my son are very good at photography, it is their hobby and have quite a selection of cameras (both digital and film) and lenses, always buy the latest cameras and my husband is very proud of his lenses collection, so we end up having so many cameras in the house. We travel as far as South Africa for their photography journey. They even look like one of those guy from National Geographic with loooongggggg lenses (not joking)! 
I, on the other side, not so interested in this hobby. I do it because I feel compel to do so, otherwise, there is no way to visually demonstrate my recipes. Very so often they will give suggestion and try to help me, but I am just not patient enough to listen to them and most of the time it sounds too technical. The other thing they try to do  for me is, to buy me books, I mean lots lots lots of books. Hoping that I will be joining them for their hobby one day. This doesn't seem really work yet! 
Anyway, here are my 10 (I think) best photographs.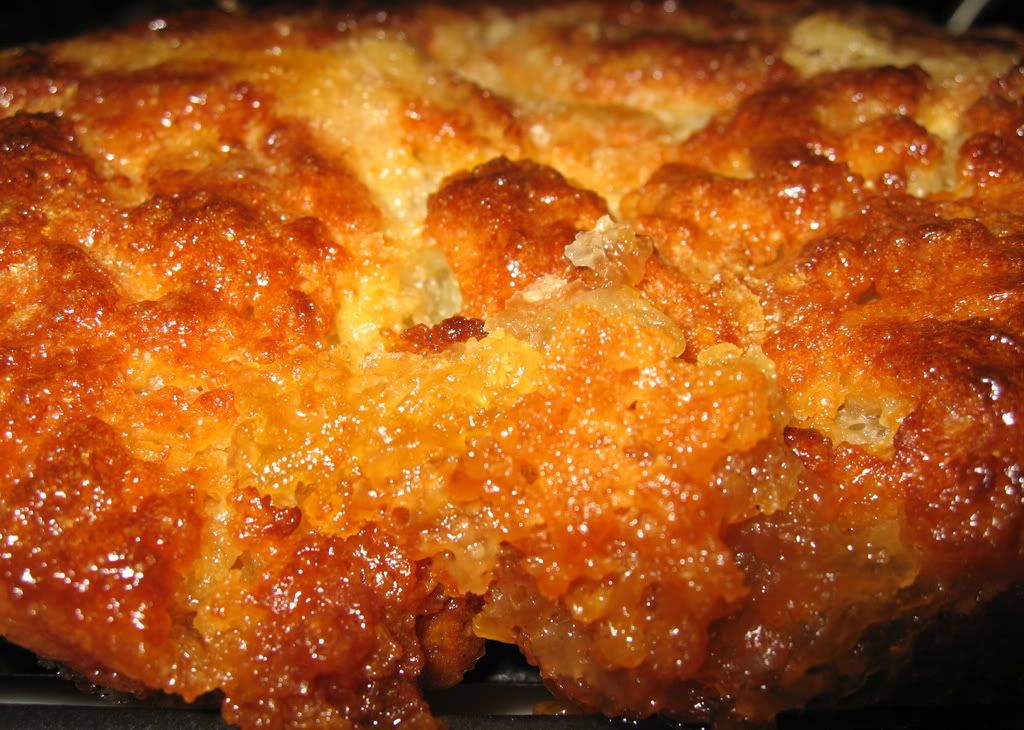 yes! I made this delicious Breton cake using his recipe and I was so happy that he visited my site and even gave me a
comment
. That was it! I was proud and really encourage me to post my recipe on a blog
  Has very strong flavor of chocolate and the creamyness of the ice cream. I can eat this everyday without feeling guilty or worry about my cholesterol level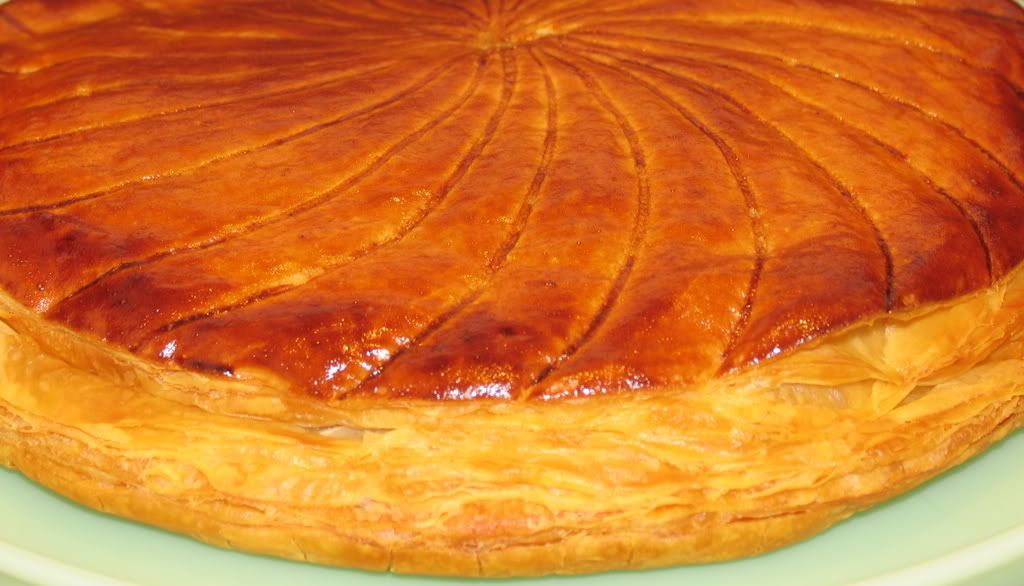 If you like almond, this is the one. So good and loaded with almond.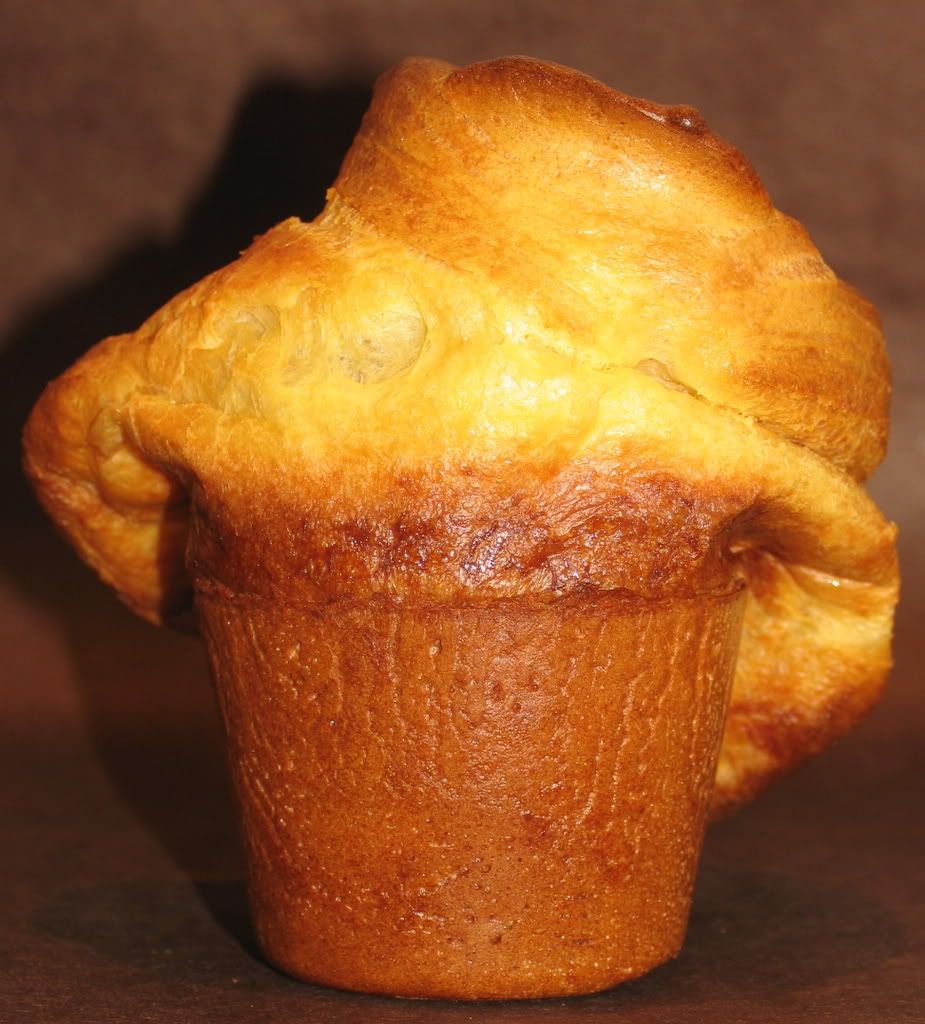 Good for week end breakfast, eat with jam and butter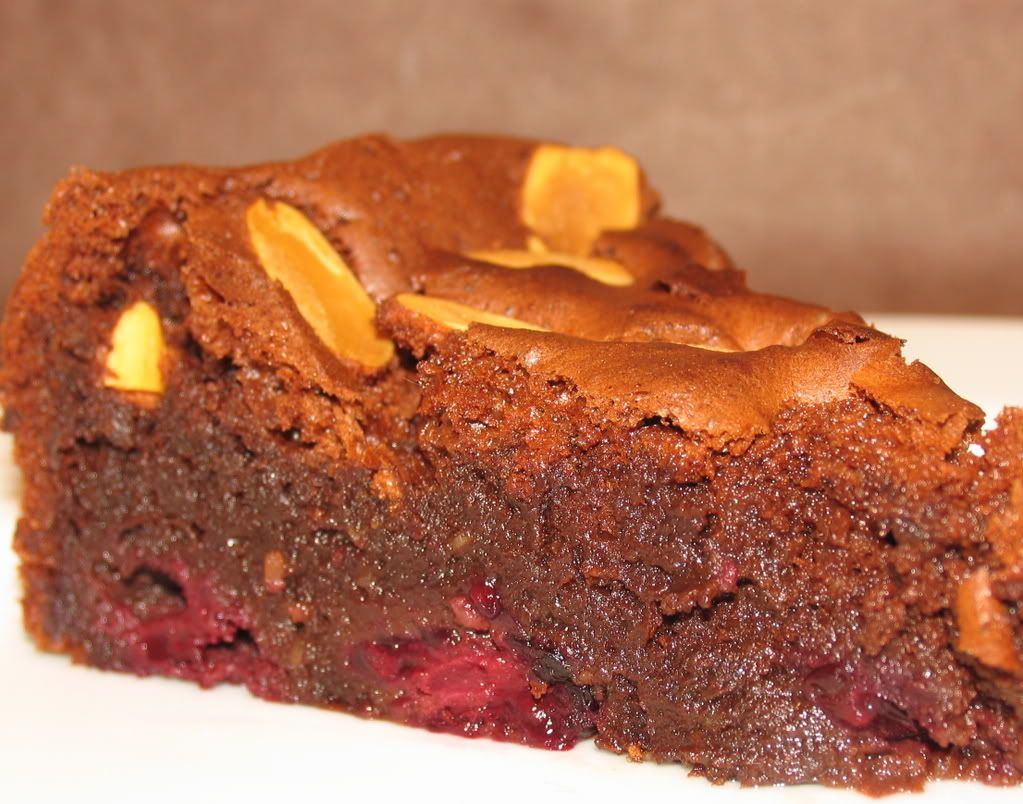 Devine!
I love chocolate torte and this one is my ultimate chocolate cake! You can really taste the Blackberry liquoer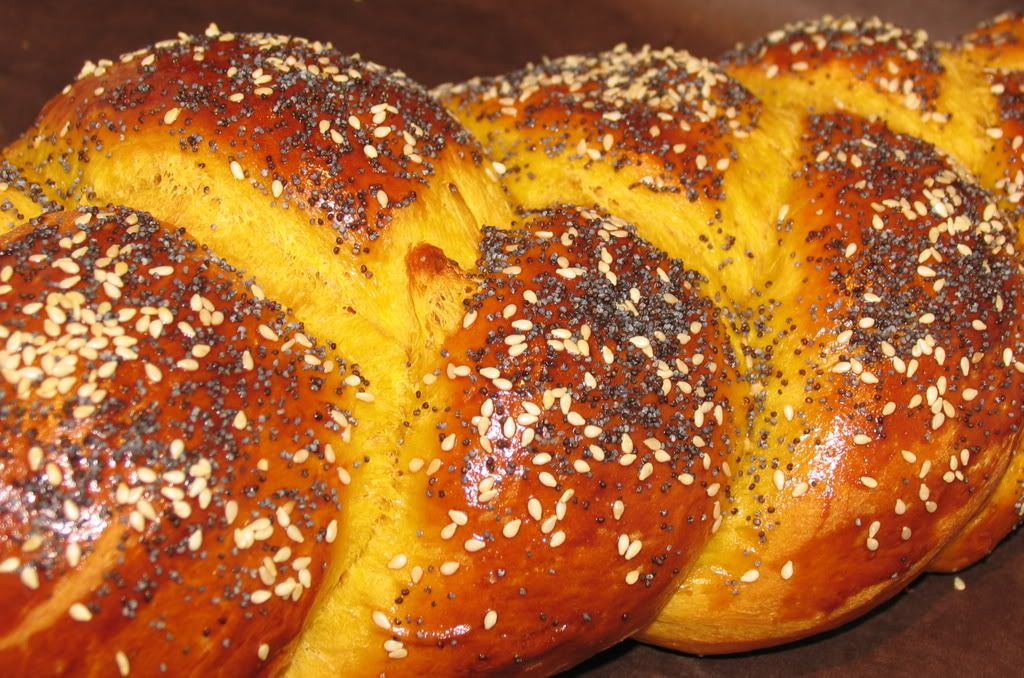 She is very talented baker,  I always satisfied with her recipes.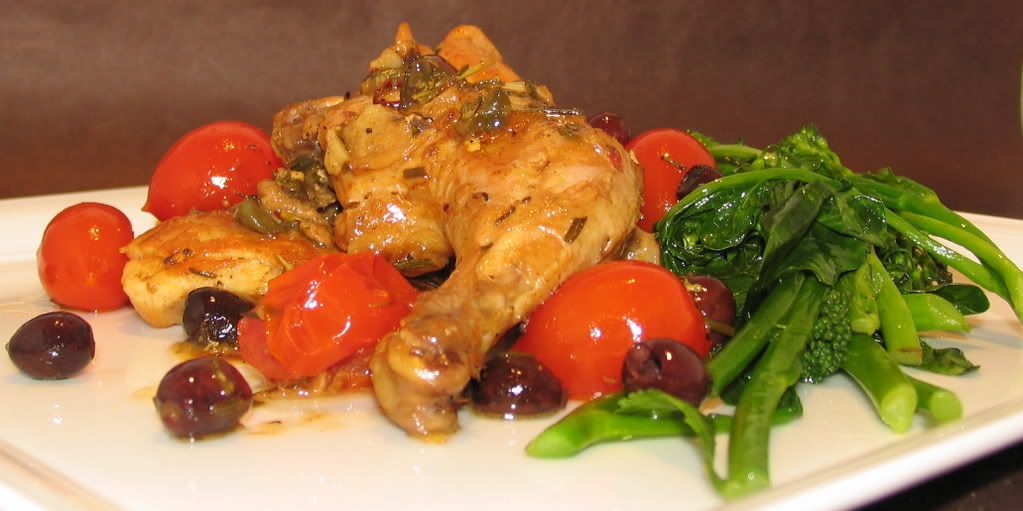 Fricaseed Cornish Hen Abruzzi Style With Rosemary, white wine, cherry tomato and black olives  
(recipe here)
It's hard to describe how good this dish is, unless you try to make it your self.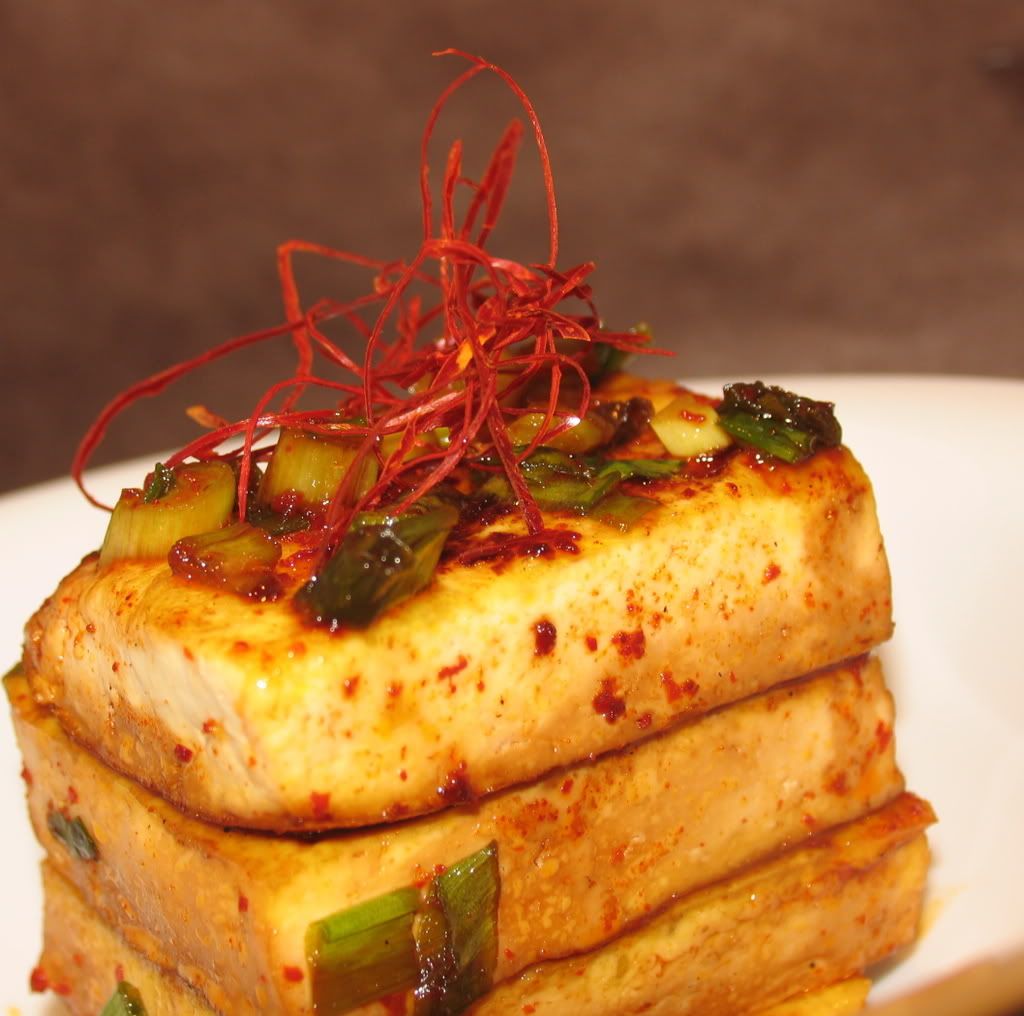 If you ever get bored by the regular tofu dish and want something spicy, this is the one!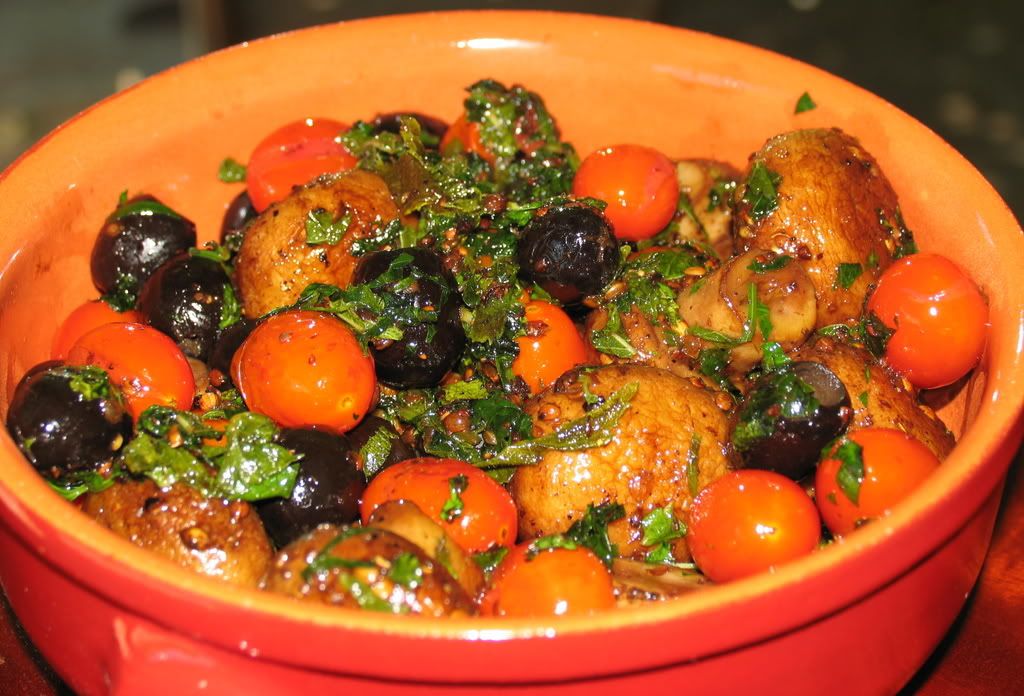 My family love mushroom, sometimes I get bored to cook the same recipe over and over again. So, I tried to make this mushroom dish and they loved it 
I love to serve asparagus this way, the orange blossom water give this dish exotic flavor  
(recipe here)