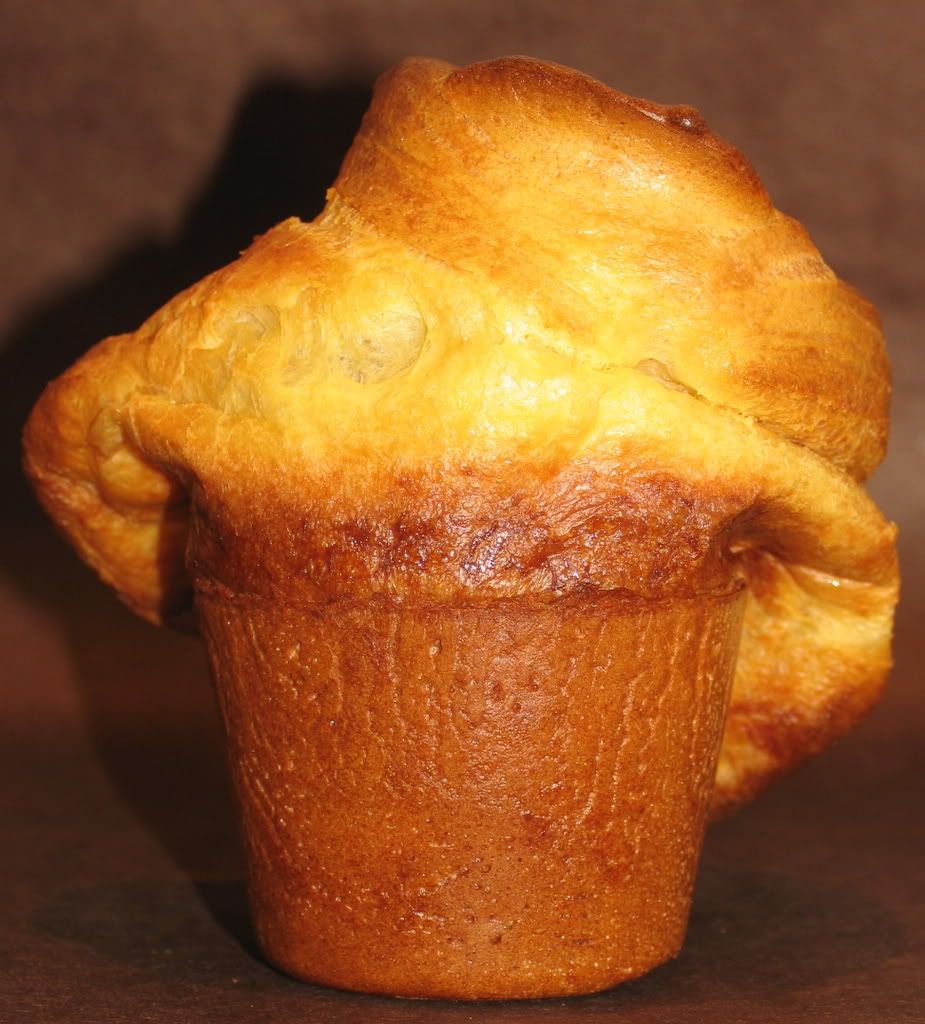 Sunday morning is always a special day for us. This is the day where breakfast can get a little fancier. This morning I made popover that has been our favorite choice of Sunday breakfast for years.  
You could easily impress your guest by serving popover and hear the uhh.... ahh, if they only know how easy  is it to make.
special equipment : popover pan or muffin pan
Ingredients:
1 cup flour
1 cup milk
3 large eggs
1 tablespoon butter, melted + more for the pan
pinch of salt
preheat oven to 425F
buttered the popover or muffin pan, set aside
put all ingredients in a blender and process to incorporate them well, make sure there is no lump left
pour onto the popover or muffin pan, filling 3/4 all the way to the top
bake for 25 minutes, resist the urge to open the oven door or the popover  will sink 
after 25 minutes, turn down the oven to 325F and continue to bake for another 15 - 20 minutes or until golden brown
the popover is better serve right away out from the oven with jam or butter and sugar
I am using a large popover pan and this recipe yield only 4 popovers, as always the recipe can easily double or triple for larger crowd.