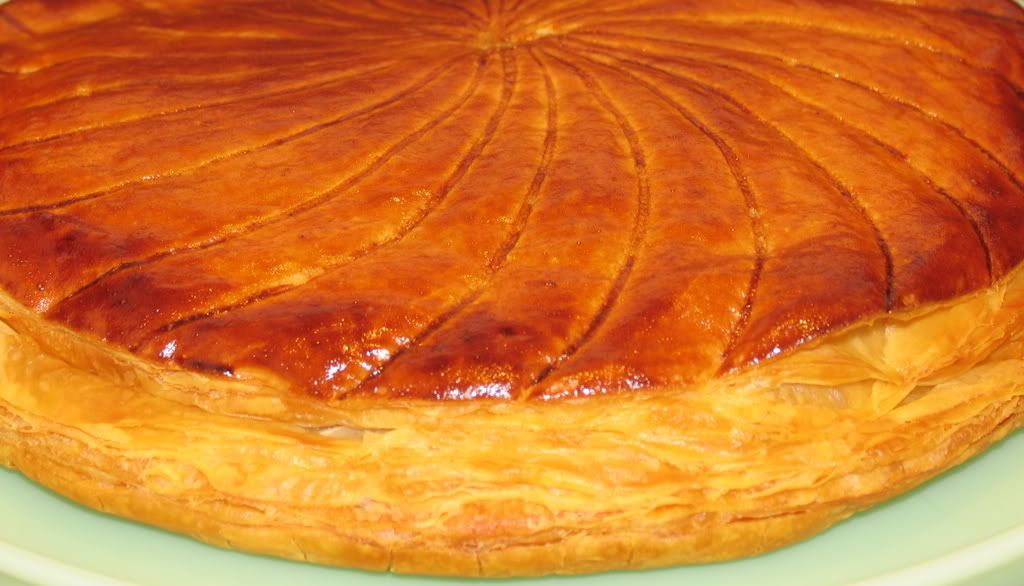 Pithiviers originated in
Pithiviers, Loire Valley
. It is also known as "Galette des Rois" traditionally enjoyed during the Epiphany. usually this galette contain a lucky charm, whoever find the lucky charm on their slice of galette, become the king or the queen of the day.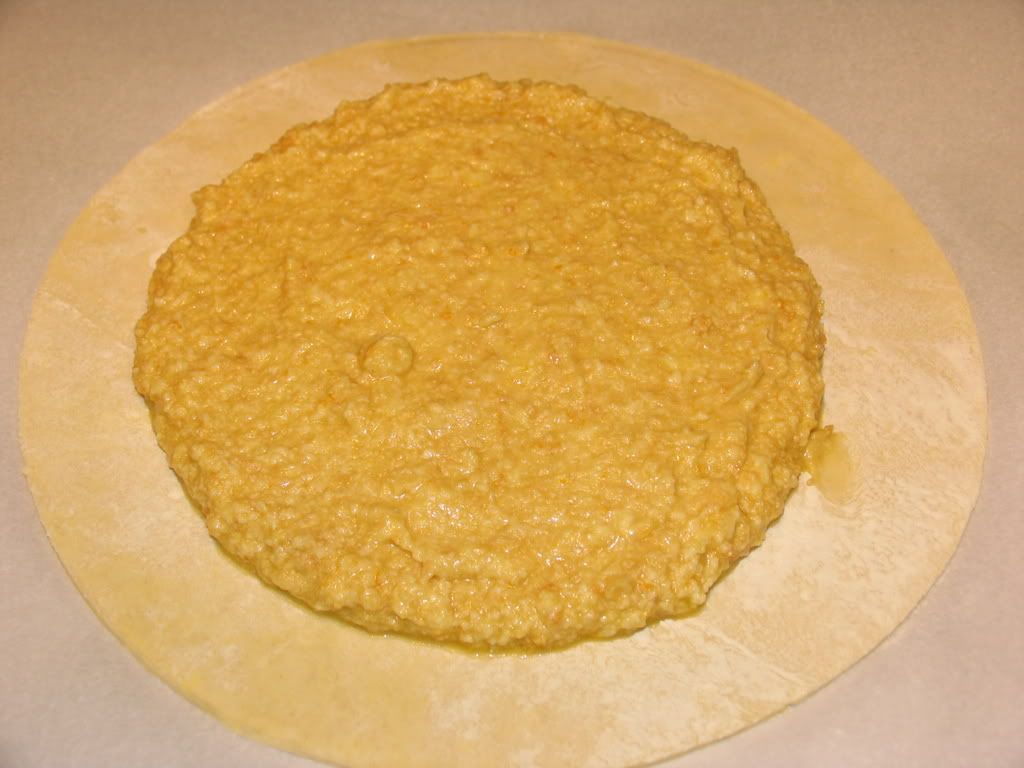 Ingredients:
1 package ready home made or store bought puff pastry, thaw according to package direction.
8 tablespoon (1 stick) butter, soften at room temperature
1/2 cup sugar
2 large eggs
2 tablespoon rum
Finely grated orange zest
1 cup ground blanched almonds
2 1/2 tablespoon flour
mix butter and sugar in a mixer until pale and creamy, add the egg one at the time, beat well after each addition. Add rum and orange zest to the mixture
put the mixer to the lowest setting, add ground blanched almond and flour, mix just enough to incorporate all ingredient together
put the filling in the fridge to firm it up
In the mean time roll out each of the puff pastry into circle (I use 11" dinner plate as a template). Transfer one of the puff pastry circle onto baking sheet that has been lined with parchment paper. Take out the filling from the refrigerator and spread it over the pastry to about 3/4" from the edge (see photo above)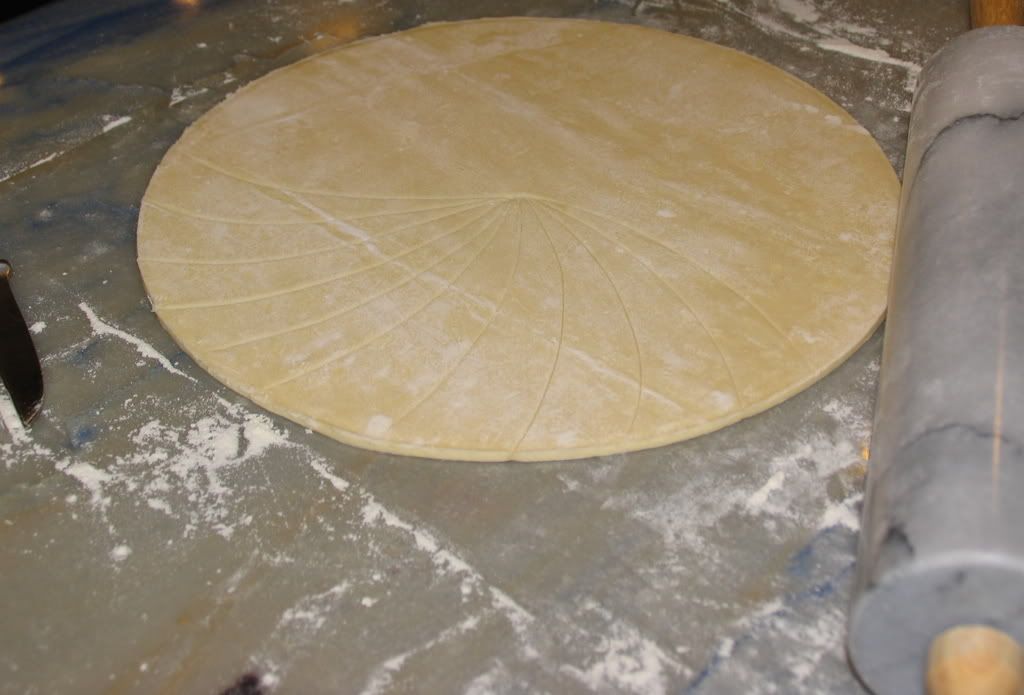 One the other pastry circle, make a spiral pattern by scoring the top of the pastry from the center to the edge as photo above shown. Lay it on top of the filling (photo below), make sure to brush the edge with egg white to help to glue them together. Cover loosely with kitchen towel and put it to rest in the refrigerator at least an hour or overnight.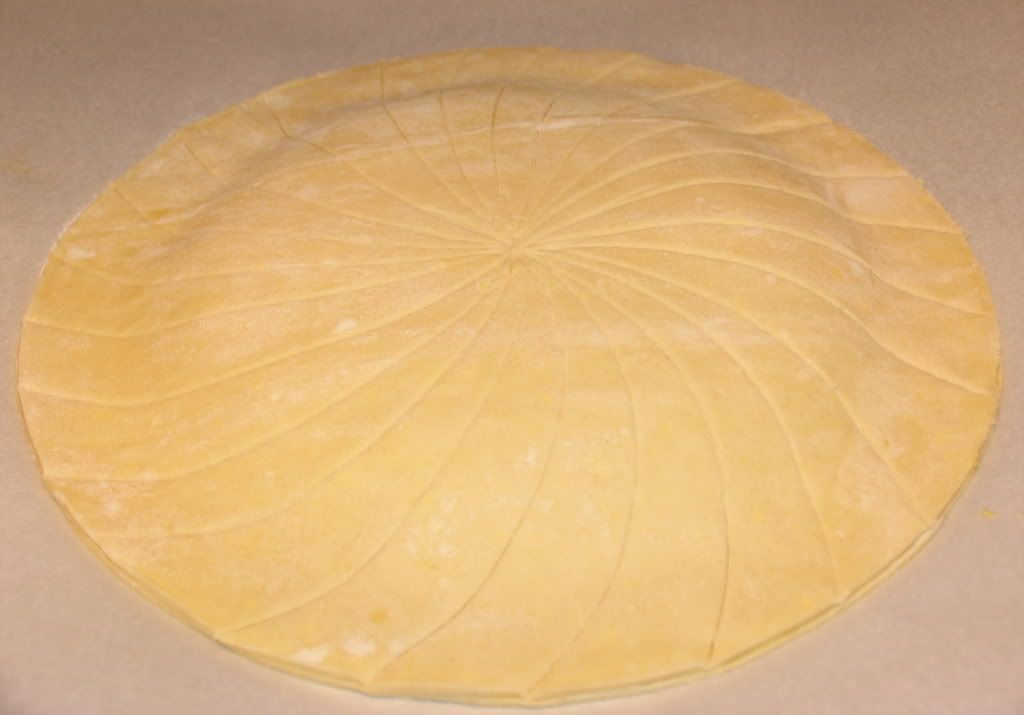 Preheat oven to 400F
Brush the top of the pastry with egg wash, but make sure the egg wash doesn't drip all the way to the side of the pastry. If this happen, the pastry will not rise properly. Bake for 35 minutes or until golden brown.

Let the Pithiviers cool before serving