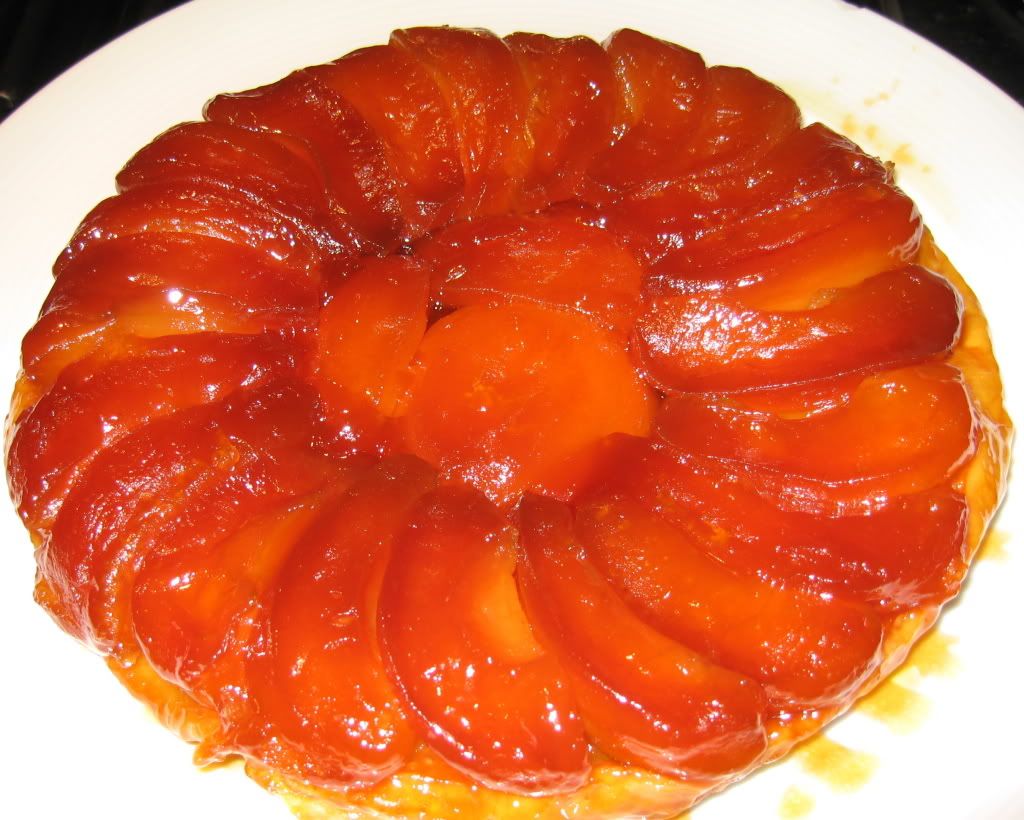 This is the best apple tart in the world. I haven't met anybody who doesn't like!
Ingredients
5-6 large golden delicious apple
1 1/2 cup sugar
6 tablespoon unsalted butter
Put sugar in a pan. Peel, core and quartered the apple and arrange in circular, pack them as tightly as
possible. Cut butter into small pieces and scatter them on top of apple,
c
ook on low heat until it caramelized, if you see any gap and it will, tuck in another
apple here and there. Cool completely so it become confit (I normally leave it until the next day, it really
make a
big different in taste)
The next day, or when it completely cool, roll out the sweet pastry, transfer on top of the apple and trim the excess. Bake for 40-45 minutes or until dark brown on a 400 degrees oven. Take out from the oven, wait for 5 minute before flip it over. If you wait too long to flip
the tart
tatin over, it will stick to the bottom of the pan
Note : I use special tart tatin pan from Le creuset for this recipe. If you don't have one, you can use cast iron skillet, however be extra careful when you flip over the tart as the skillet is extremely heavy.
I suppose you can also use a regular cake pan, but not the one with removable bottom (spring form). When using regular cake pan, you will need to cook the apple in the 375 degrees oven for an hour or maybe more depending on how dark you want your caramel.